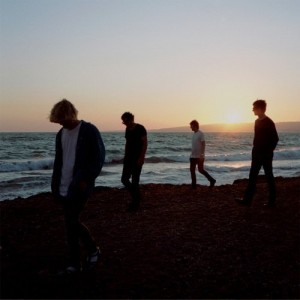 Release Date: April 21, 2015





The Charlatans' twelfth studio album, Modern Nature, enhances the band's reputation as a consistent British rock band. While the group could have been considered alternative rock in the 1980s and 1990s, Modern Nature sounds more like soft rock—but still with elements of the band's prior sound.
Modern Nature is lighter than the band's earlier work, focusing more on enjoyable listening. The drums are not as overpowering, and the guitar riffs are more melodic and clear. "In The Tall Grass" features bongos and some exquisite keyboard playing—it's hard to feel down with that combination. Even the song titles, like "Let The Good Times Never Be Ending," radiate positivity.
While there are a few downtempo songs, the album is still blanketed in classic Charlatans elements."Need You to Know" is moderately slow, but uses distorted guitar and vocals, and heavy drums. Modern Nature is an expression of the group's persevering endeavor to produce music that benefits not only the fans, but also themselves.
The Charlatans' first album came out in 1990, and although the band is still producing music, it's not the same band it always was.
Rob Collins was the keyboardist from the start in 1986 and played for seven years before he passed away from a car accident in 1996. More recently, the band dealt with the loss of longtime drummer Jon Brookes, who lost a tough battle with brain cancer in 2013.
Modern Nature might be written off as just another light rock album, but the history behind the band should be considered when listening. It's evident The Charlatans want to stay positive, and producing music that reflects that mentality can only help the band grow and heal from its tribulations. The album feels more cathartic than anything else—it's a way for the members of the band to honor their former mates. While the members of the band may be aging, and the indie scene in Britain may have regressed from where it was in the 1990s, listeners can hear this group can go through a valley to get to a peak, using music is its guide.
The Charlatans – Modern Nature tracklist:
"Talking In Tones"
"So Oh"
"Come Home Baby"
"Keen Enough"
"In The Tall Grass"
"Emilie"
"Let The Good Times Be Never Ending"
"I Need You To Know"
"Lean In"
"Trouble Understanding"
"Lot To Say"