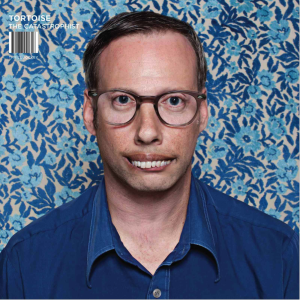 Release Date: January 22, 2016





When Tortoise started in the early '90s, they pioneered post-rock. Ever since their self-titled debut in '94, every ambient rocker has owed them some musical debt, and they've got nothing left to prove. So with The Catastrophist, the band's first album in seven years, Tortoise didn't seek out paradigm-shifting aesthetics or far-flung experimentalism. They simply went out and made an album that's flat-out fun, full of childlike wonder and funky dance grooves.
From the first notes of the eponymous leadoff track, The Catastrophist bounces lightly on its toes. Drummer John Herndon masterfully achieves a tone reminiscent of the great '70s funkers. He ensures that even when the atmosphere gets a little dense (as it's wont to do with such a texture-focused band), the songs never get bogged down. He stands out during the strutting, clanging "Shake Hands With Danger," as his booming boom-bap provides swagger underneath a nightmarish collage of saxophones. He even makes Tortoise danceable on songs like the title track and "Hot Coffee."
And since when has Tortoise been a danceable band?
The beginning of "The Catastrophist" sounds like something Daft Punk would've cooked up if they were making Discovery in 2016 for gamers instead of clubbers. Tortoise innovated rock-style music by seamlessly integrating electronic ambience. And on The Catastrophist, their mastery of synthesized sound hasn't waned. "Gesceap," in particular, shines by weaving a hypnotic blanket of sawtooth soundwaves that intensify over time. But it isn't the type of intensity that makes you scream "OH SHIT" and hold fast to the ground. Instead, you'll want to spiral into its dizziness with laughter on your lips, because Tortoise keeps enough featheriness in the patchwork. Making it maybe one minute shorter is the only change I would suggest — it's the album's longest track by far, and its middle drags a bit. 
The record isn't without its oddities, though. Yo La Tengo's Georgia Hubley joins the band as a guest vocalist on "Yonder Blue," and the addition of words disrupts the instrumental rhythm of the album. I wish she could've used her voice more like an instrument instead of delivering clear lyrics because it would've fit the joyful aesthetic of The Catastrophist better than her current soothing-yet-uninteresting contributions. And, beyond its callback to the ticking of Pink Floyd's "Time," the atmosphere on "The Clearing Fills" isn't dynamic enough to suit the tension.
A stealthy candidate for best track on the album: "Gopher Island." It's a little over a minute long, sandwiched between "Rock On" and "Shake Hands With Danger," but it fits the name perfectly. It made me laugh because the springy synth belongs in a Whack-a-Mole game soundtrack — except that you'd be whacking gophers and maybe tortoises.
The Catastrophist makes for perfect late night Uber music — equal parts festive and familiar, without too much challenge or depth. Tortoise didn't change the world with this one, but they also didn't have to. The love they put into each track shows, and that makes The Catastrophist a worthwhile return.
Tortoise- The Catastrophist tracklist:
The Catastrophist
Ox Duke
Rock On
Gopher Island
Shake Hands With Danger
The Clearing Fills
Gesceap
Hot Coffee
Yonder Blue
Tesseract
At Odds With Logic