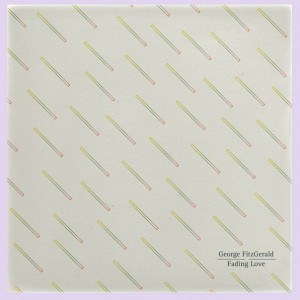 Release Date: April 28, 2015





The London-born, Berlin-dwelling George FitzGerald has wasted no time inserting his personal tribulations into his music. Fading Love doesn't cater to the honeymooners and fresh-faced youngsters that define a "relationship," but rather the complete opposite. FitzGerald uses his production and the help of some London-based artists, including Boxed In and Lawrence Hart, to soundtrack the erosion of a relationship. The album's production is dark and ominous, and while it's considered electronic, it won't be played in clubs any time soon as it's better suited for a dim, still room.
While some songs are vaguely related to relationships, like "Full Circle" and "Shards," the others are overtly related to heartbreak, like "Knife to My Heart" and "Call It Love (if You Want To)." FitzGerald said this type of music ignores realities, and he wanted to regain his own agency. The vagueness of the song titles, lyrics, and production relates to aspects of a dwindling spark in a relationship—sometimes it's hard to see what's really going on, but other times it's very clear.
FitzGerald is a newcomer to the London and Berlin house scenes, but like his counterparts Caribou and Disclosure, he has no problem taking electronic music and doing what he wants with it.
While these songs don't necessarily fit the traditional house mold, they still use the same elements.
FitzGerald uses synths, but instead of playing them at a high-tempo, he slows it down, playing low notes. He also layers synths by putting some background with a more drone feel, and making the others more melodic. Listeners looking for a more relaxed and mellow take on electronic music will find solace in FitzGerald.
Fading Love is the perfect album to play after a breakup. It is slow enough to match your mood, but also has the rises and melodies to slowly help you recover.
George FitzGerald – Fading Love tracklist:
"About Time"
"Full Circle"
"Knife To The Heart"
"Call It Love (If You Want To)"05. "Beginning At The End"
"Shards"
"Your Two Faces"
"Crystalize"
"Frank Is Sleeping"
"The Waiting"