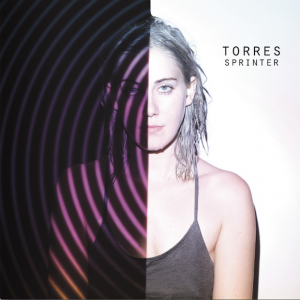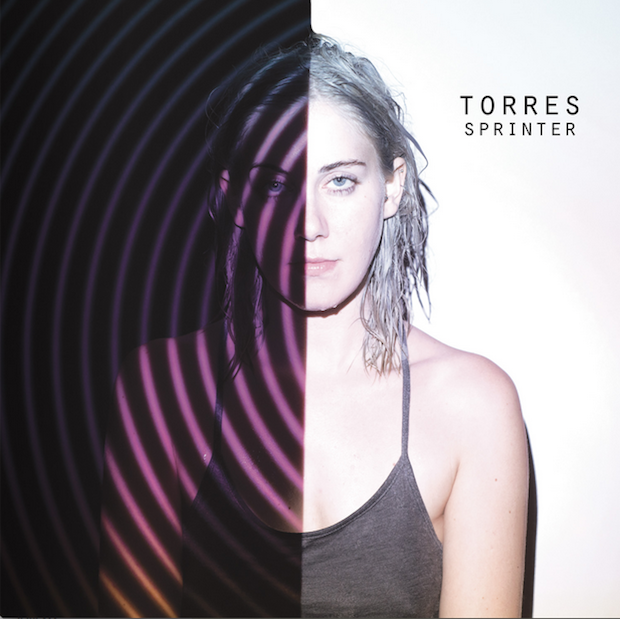 Release Date: May 4, 2015





Sprinter, Torres' second album, is the sound of enlightenment. The peace and understanding of the album wasn't easily acquired. In fact, it was torturous—a spiritual horror story that required a long look in the mirror, and contending with the hypocrisy that surrounded Torres. In the process of that evolution, Mackenzie Scott has made a bold, brave, and bracing album. Over nine songs and nearly an hour, Scott wrestles with mortality, immortality, and living with the realization that humans may never know anything at all.
From the opening salvo, and with an expanded lineup that includes Portishead's Adrian Utley and PJ Harvey alums Ian Oliver and Rob Ellis (who also manned the boards), it's clear this is a revamped version of Torres' sound. "Strange Helios" girds with a newfound sludginess and confidence, while "New Skin" and "Son, You Are No Island" are melodically opposite showcases for Scott's ability to stretch and swirl her vocal lines.
In "New Skin," a guitar line whips into a raging current from a placid stream, and the Georgia-based singer belts out, "If you've never known the darkness, then you're the one who fears the most," with the fervor of a fundamentalist preacher. "Son, You Are No Island," equally takes a razor to tradition, targeting the "son" and his delusions of grandeur over menacing and achingly slow fingerpicking and white noise.
The peak of the first half is the tremendous "Sprinter," though, which marks the moment of release from the build of relentless tension. Over flowing chords and the angelic lilt of Scott's voice, it's a musical and lyrical transition into the second, more spiritually satisfied half of the album. Explicitly marking this transition, Scott even coos out a refrain, "There's freedom to, and freedom from/Freedom to run from everyone."
If the first half is the sound of being trapped inside something that no longer makes sense, the second half is the view from the outside looking in. But the key to the second half, and to the album as a whole, is that it's not about making grand pronouncements.
It's about the little increments of understanding, the individual lines in the sand that we all make for ourselves, our families, and the people who orbit around us.
"Cowboy Guilt" isn't an expected transition with its geometric glitching guitar line, clanking percussion, and slyly ironic delivery that would have been right at home on St. Vincent's self-titled album from last year. Scott doesn't quite make it her own, but it's a fascinating glimpse at a more art-rock inflected version of her sound. Alternately, "Ferris Wheel," is a beautifully drawn love song with tumbleweed-slow strumming and trembling atmospherics that imagine a barren, vast desert on the moon, while also establishing the grace of loneliness.
"The Harshest Light" returns to a more sacred subject matter, directly reflecting on a moment of revelation over an inhaling and exhaling progression of honeyed fuzz guitar. But it feels like throat clearing compared to the uncomfortably bare, grandiose folk epic, "The Exchange," which generously mulls over generations of Scott's own family tree and her own acceptance and fear of "the aging of her idols."
Scott's excellent debut demonstrates her ability to write evocatively about the lost and wounded. In songs like the stunning lullaby "Don't Run Away, Emilie," Scott finds comfort, but she's working at a different level here, expertly bridging both the personal and spiritual plains. Exploring both the burdens of dogmatic uncertainty and her warring awe and frustration with larger forces like identity and, of course, family, Scott refuses to genuflect to easy answers about herself, her faith, or the world. In turn, she has created one of the richest albums about identity, legacy, and self in years.
Torres – Sprinter tracklist:
"Sweet Helios"
"New Skin"
"Son, You Are No Island"
"A Proper Polish Welcome"
"Sprinter"
"Cowboy Guilt"
"Ferris Wheel"
"The Harshest Light"
"The Exchange"