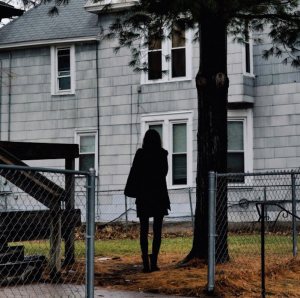 Release Date: May 12, 2015





The Tallest Man On Earth is Swedish-born Kristian Matsson, known for his folksy, acoustic guitar-driven songs, and gravelly voice. On his fourth album, Dark Bird is Home, Matsson brings in more instrumentals than usual, adding depth to his sorrow-tinged songs about living with and overcoming fear.
Matsson's past albums feature a solo act, so Dark Bird Is Home may disappoint fans expecting more of the same. But the extra instrumentals peppered throughout the album don't have to be a bad thing—he still stands out from Iron & Wine, Bon Iver, and others in the indie-folk crowd.
Many of the album's songs stay true to Matsson's one-on-one sound, with perhaps the addition of a synthesizer or banjo. Dark Bird Is Home may mark a turning point in the musician's career, but it still sticks to Matsson's roots while pushing ahead to different territory. The album keeps loyal fans at bay by delivering some solo tracks, and the new instrumentals don't take away from The Tallest Man's uniquely personal quality.
Even the subtler musical additions add a lot of feeling, like in "Fields of Our Home," which mostly features Matsson and his guitar. As he croons, "What if you'd never been through the last sorrow, wailing alone/What if you'd never seen through that, to the fields of our home," a somber synthesizer comes in, adding an extra layer of emotion. By the end of the song, the music builds up to include backup vocals and louder synthesizers, creating a tune that surrounds the listener with emotion as Matsson sings about how overcoming challenges is an essential part of living and growing.
It may be a universal theme, but Matsson's songwriting adds beauty and honest emotion to a normally stale topic.
Matsson's unique voice, which has drawn comparisons to Bob Dylan, is his power, and it comes in close and clear throughout the album. His singing may not be quite so gritty here in comparison to his previous albums, but that clarity creates the feeling that he's in the room (albeit one with awesome acoustics) with the listener, singing directly to them.
That intimate quality adds depth to lyrical themes that might otherwise be common. One of the best examples of this is in "Beginners," where Matsson sings about choosing his own "wild and wonderful" trail with his love. Playing solo on a bright acoustic guitar, he sings about making up life as he goes and living in the moment, a notion that reaches out to many 20-somethings, particularly newly graduated students about to enter real life this May. "We have no idea, but then what else do we know?/We let it out to let it ride," he sings with so much hope that listeners are bound to feel confident in their own winding paths. It's like musical therapy for those of us trying to find our way through life's uncertainties.
With Dark Bird Is Home, Matsson finds a way to expand his sound in a way that supports his originality and adds musical depth on par with his usual, courageous songwriting.
The Tallest Man On Earth – Dark Bird Is Home tracklist:
"Fields of Our Home"
"Darkness of the Dream"
"Singers"
"Slow Dance"
"Little Nowhere Towns"
"Sagres"
"Timothy"
"Beginners"
"Seventeen"
"Dark Bird Is Home"