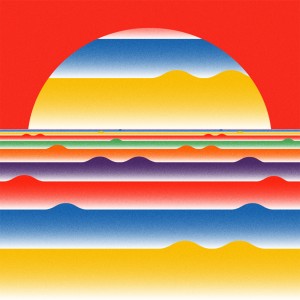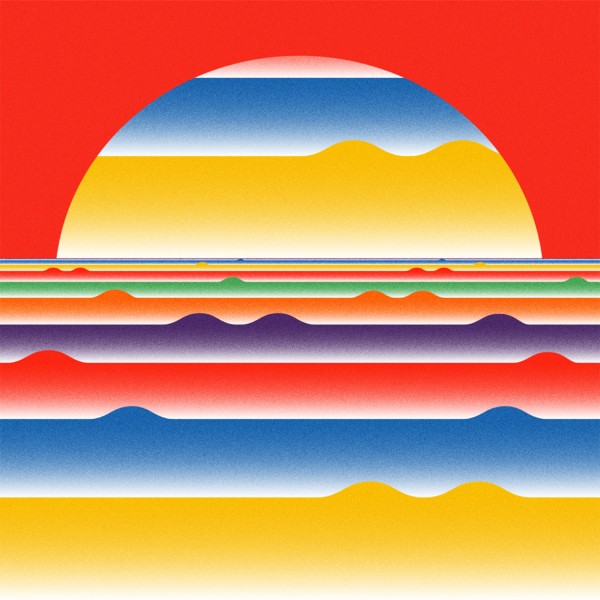 Release Date: May 19, 2015





Indie-rock duo The Helio Sequence is reinventing the way it approaches music. Its eponymous sixth album, The Helio Sequence, came of a popular competition called "The 20 Song Game," wherein a band attempts to hammer out 20 songs in one day. Originally created by an organization called the Immersion Composition Society, the game pushes musicians to create organically and on-the-spot, rather than spend copious amounts of time thinking about music and waiting to be inspired. Influenced by musician friends who had just completed the challenge, The Helio Sequence took it up, allowing one month to create an entire album.
Vocalist/guitarist Brandon Summers and keyboardist/drummer Benjamin Weikel usually create meticulously thought-out albums, but the time spent working the challenge produced 26 songs conceived without discussion of musical inspiration or themes. After a month, the band sent the songs to friends and family, asking them to create a Top 10 list of favorites from the sampling. The result is The Helio Sequence, a soaring album about forging ahead and moving forward, reflecting the band's revitalized musical efforts in its lyrics and construction of the album.
Hints of the need for change are peppered throughout the album. Opening track, "Battle Lines," begins with a series of reverberating synths, giving way to Weikel's complex beat. Summers' guitar comes in, echoing with each chord. Summers sings of movement—a fallen tree, a foaming sea, and "the shadow of another day." The lyrics evoke imperfect imagery, whether it's broken, agitated, or referencing drifting darkness.
As Summers sings, "I cut the tethers that are holding me," it becomes clear he's freeing himself and moving on from the past. He's growing and changing, similarly to how The Helio Sequence is open to new ways of producing music. Throughout the song's chorus, Summers sings, "Looking for a new direction/Looking for another way."
The band was ready for something different, and it seems The 20 Song Challenge inspired it in more ways than one.
Although Weikel and Summers approached their creation processes differently, the new album retains the duo's atmospheric tendencies, erring on the side of the band's more fluid last album, Negotiations.
The track "Deuces" maintains an overall fuzziness and features Summers' signature soaring vocals, but the disjointed electronic sounds that were more prominent in 2008's Keep Your Eyes Ahead are mostly gone in the new album. In its place, loud drums and a melodic guitar set the stage for another track about moving on—after all, "deuces" means "goodbye." In this case, Summers is saying goodbye to a relationship on his own terms: "It doesn't matter how you want it all to be," he sings. "And there is nothing more that you could say to me."
Similarly, "Never Going Back" begins with a combination of electronic sounds, serving as background music. But it's a departure, serving as a slower final track to close it all out. Light background fuzz, a crunchy beat, and melodiously ringing electronics are somehow harmoniously pieced together. Summers' voice echoes one word into the next, adding a kaleidoscopic edge.
Another deviation in the album, "Inconsequential Ties," features an acoustic guitar and steady tambourine alongside a lively beat with prominent cymbals. The songs don't sound random, though; they add unexpected, refreshing twists in an album inspired by a game that supports creativity via snap decisions.
In "Never Going Back," Summers sings of getting "away from shackles and away from restraint." With The Helio Sequence, the duo loosened its grip, letting creativity reign.
The Helio Sequence – The Helio Sequence tracklist:
"Battle Lines"
"Stoic Resemblance"
"Red Shifting"
"Upward Mobility"
"Leave or Be Yours"
"Deuces"
"Inconsequential Ties"
"Seven Hours"
"Phantom Shore"
"Never Going Back"