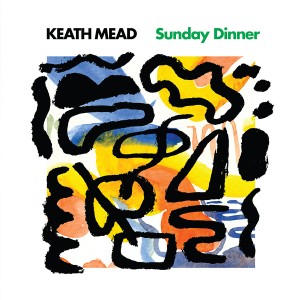 Release Date: February 24, 2015





Keath Mead wrote his debut album, Sunday Dinner, after years of development. Though album was produced by Toro y Moi, listeners might not hear any trace of it. Mead's work is separate from his producer's—distinct in sound and lyrical content. Mead's patience allowed him to skip all of the awkward and public experimental phases, growing into his music, and now puts forth happy, upbeat music that captures youth.
The striking fact about Sunday Dinner is that it's Mead's debut. The album is so polished—perfectly twee—similar to Belle & Sebastian or Sondre Lerche. It's nearly unbearable at certain points, leaving listeners questioning the music as disingenuous; it's saccharine and too cutesy to listen to with its constant, irritating super-sweet appeal.
Mead drew influence from the music of the '80s and '90s—the soundtrack to his listeners' childhoods. The album sounds like a dazed teenager's summer. Like producer Toro y Moi, Mead has a preference for the past. His nostalgic tone is in the same vein of Mac DeMarco. But this sound is a part of Mead's persona—his voice always sounds cautious or nervous, like an angst-filled Salinger character. Mead stated that he draws inspiration from aging literary authors—Gabriel Garcia Marquez and William Golding among them.
Mead doesn't belong in this day and age, but that doesn't mean he can't make music for it.
Though Mead's album is feel good music, it's not easy listening. The album grows repetitive halfway through, and the same artificial melodies push on. Sunday Dinner is the boy next door: predictable and safe. Mead's work is so sweet, one feels guilty for listening to it, like it's an extra chocolate or an unnecessary purchase. But Mead is a sweetheart. He forgives you.
Sunday Dinner is full of sunny, warm tunes about adolescence and romance. Despite the album's indulgent nostalgia, the project remains distinct with Mead's world-weary lyrics and nostalgic tunes. The album feels like a secret that Mead confides in the listener: "I was never good at hiding," he confesses in "Polite Refusal."
Despite its cutesy-ness, Sunday Dinner occasionally surprises listeners with grave self-reflection and Mead's critical eye. "Grow up and act your age," Mead sings, but listening to his music, we all feel a little younger.
Keath Mead – Sunday Dinner tracklist:
"Waiting"
"Grow Up"
"She Had"
"Change"
"Settle For Less"
"Holiday"
"Where I Wanna Be"
"Quiet Room"
"Navy"
"Polite Refusal"
"So Close"