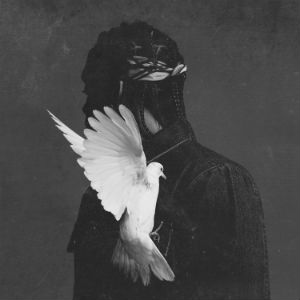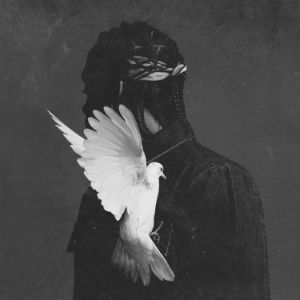 Release Date: December 18, 2015





Pusha T surprised the public this November when he announced that he's releasing the prelude to his long-awaited King Push, which now carries an expected April release date. But when you're sitting on material this good — even though its narrative does not tell the story of your planned magnum opus — how could you withhold it from the public?
Push tells his story of ascending from coke dealer to impending king of hip hop in Darkest Before Dawn. It's firmly rooted in the footsteps of '90s East Coast gangsta rap at every level, from production to lyrical stylings to the fact that Pusha T, like Jay Z, now heads up a major label. That road, of course, is not easy, and the album lives up to its name with a dark tone that confronts the struggles of the past head-on and affirms them as necessary, hustle-building experiences.
The production shines across the album, with Timbaland's three contributions standing out. He coronates Push with what amounts to an ethereal handing-off of the rap baton: an adroit sample of Biggie's "Think B.I.G." that forms the hook of "Untouchable." The bubbly beat of "Got Em Covered" creates a jaunty background to a celebration of debts paid, and "Retribution" features a menacing, icy sequencer over a sliding bass line that promises cold superiority. The beats from other producers are solid, too, especially the Kanye/J. Cole-produced "M.P.A.," which brings to mind a glorious hybrid of "Gorgeous" and "Murder to Excellence." Most importantly, the whole record features no trap beats, which breathes fresh air into mainstream rap. The old-school analog drums, the splashes of piano, and the mobile bass lines bless Darkest Before Dawn with a certain vitality found in hip-hop's past — a warmth that pervades the works of golden age Brooklyn DJs and forms a beautiful and jarring synthesis with their emcees' gritty verses.
Lyrically, Push takes us along the painstaking path of making and keeping money, weaving deft cultural callouts together with bald moments of truth. "You'd rather be more famous than rich," he spits with an acid that melts away the veneer of social media clout. But he's not merely trading one measure of success for another.
Pusha T is well aware that his money, not his fame, will be what allows him to sustain his wealth, take care of his family, and have a powerful voice in American society.
That's a mentality he's built since his coke-dealing days and that he still embraces. "Keep Dealin" might not be a literal exposé, but it does represent the Hovian mindset of being a business, man. Among the other lyrical highlights on the album are Push's dissection of the rap game in "Crutches, Crosses, Caskets" and his response to the high-profile police killings of black men in "Sunshine," two tracks that showcase Push's inability to ever completely escape the dangerous life that is being black in America. The only response is to maintain upward momentum, and fortunately for Push, he has done that.
The real question now is this: Where does Pusha T go from here? He's told his story and it's highly compelling, mostly because he's taken on a persona that hasn't really been seen in the mainstream since gangsta rap's "death" a decade ago. Now that he's on top, perhaps the socially conscious bent of "Sunshine" — the last track on the album and the only one not focused on Push — provides a harbinger that the king will be a Robin Hood and not a robber baron.
Pusha T – King Push – Darkest Before Dawn: The Prelude tracklist:
Intro (Darkest Before Dawn)
Untouchable
M.F.T.R.
Crutches, Crosses, Caskets
M.P.A.
Got Em Covered
Keep Dealin
Retribution
F.I.F.A.
Sunshine