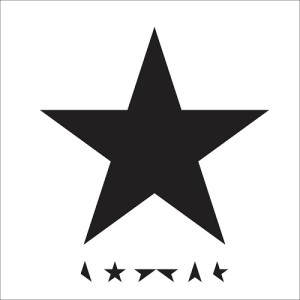 Release Date:





The context of Blackstar changed entirely overnight. When I first listened to it on the day of its release, it was already haunting, sure. I could detect the krautrock influences in several of the tracks' motorik beat and the free-flowing woodwinds over cold synths; shades of Kendrick Lamar's To Pimp a Butterfly manifested themselves in the visceral content of the lyrics and in the decidedly jarring, anti-pop production of Tony Visconti. But then David Bowie died, and now the album sounds like his parting gift to the world. Blackstar's oblique, vague references to mortality suddenly transformed into the horrifyingly real meditations of a dying man upon not only his bleak future but also his entire life and legacy. The cacophonic saxophones that swirl throughout the album no longer offered a glimpse into an abyss of the soul; they became the abyss itself.
The task for us is not to determine the meaning of Blackstar because we know it's about death. We now have the rare opportunity to investigate not only David Bowie's thoughts on his impending demise but also how he successfully turned dying into a form of art.
This being David Bowie, he of innumerable personae, of course he succeeded.
We meet his newest alter-ego, the album's titular character, right away. His wavering voice signals to us a certain fragility. Does it waver with the weakness of age or the fear of his "day of execution?" Probably both. The dirge-like woodwinds and drums behind him paint a sonic picture of Blackstar slowly approaching an altar of ritualistic self-sacrifice, preparing for his final statement to the world. And when he makes that statement, the song unfolds into a beautiful valley of strings and confident drums as he affirms his current identity repeatedly.
That's one of Bowie's trademarks, and it's also why his influence reached so widely over the years: he persistently and willingly discarded his old selves while adopting new ones that were no less fascinating. Blackstar is his last, dying incarnation, but he's just as powerful and self-assured as Ziggy Stardust or The Thin White Duke. "You're a flash in the pan/I'm the Great I Am," he intones, aware of the mark he will leave upon the world he completes his ritual. But at the same time, he knows someone from the next generation of artists will arise to take his place in the public consciousness. Then Bowie re-embraces the void as the dirge returns at the song's close.
The rest of Blackstar takes the same attitude on death as its lead track: defiant and graceful, with a creeping sense of the unknown wrapped up in music that vacillates between frenetic chaos and eerie hollowness. "Sue (Or In A Season Of Crime)" represents Bowie at his most vital, and no surprise there; it was originally released in November 2014, early into his struggle with cancer. It rocks urgently, with a flutter of demonic sax occasionally interrupting the hard-driving guitar riff. Donny McCaslin shows off his chops throughout the album, echoing the avant-garde shrieks of late '60s icons like Coltrane and Frank Lowe.
Then there's "Lazarus." Its music video was released just ahead of the album, and people raved about the symbolism of Bowie writhing in a hospital bed and emerging from a coffin-like wardrobe. The opening line, "Look at me, I'm in heaven/I've got scars that can't be seen," seems to foreshadow the inevitable shock that Bowie's death would cause. Bowie also sounds more desperate than he does at any other point on the album — from his wailing during the latter half of the song to the way the sparse drums and lightning-like guitar chords make his very voice seem insignificant. He is Lazarus before the Biblical hero's resurrection, just looking to be free from pain.
Of the other songs on the album, only "Dollar Day" matches this feeling of unease. It repeated refrain of "I'm dying to" is among the bluntest of Blackstar's statements. Its polar opposite might be "Girl Loves Me," with lyrics mostly written in Nadsat and Polari — the slang languages from Anthony Burgess' A Clockwork Orange and the 1970s London gay clubs. Though it's as bleak as the others, its swagger is undeniable; an electric energy stemming from its complex beat.
And then, after just seven songs, Bowie signs off, singing that he "can't give everything away." One interpretation of this obviously revolves around his secret illness. But in a broader sense, he's saying that no one will ever get to the bottom of him — just as he can't get to the bottom of death. So he leaves us with unanswered questions about his inspirations, his chameleon musicality, his ease of changing skins, and his ability to convert his existence into a work of art. We'll be in the business of answering them for a long time.
Rest easy, Blackstar. You left us with one hell of a goodbye.
David Bowie – Blackstar tracklist:
Blackstar
'Tis A Pity She Was A Whore
Lazarus
Sue (Or In A Season Of Crime)
Girl Loves Me
Dollar Days
I Can't Give Everything Away