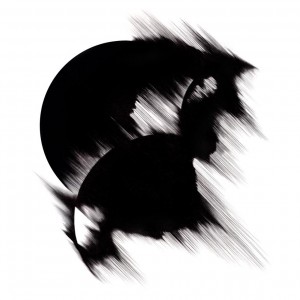 Release Date: May 12, 2015





Noisy, bass-heavy, glitch-ridden tracks swell on Tundra, Lakker's latest album. The Dublin-based electronic duo, composed of Ian McDonnell and Dara Smith, mixes more ambient and subtle electronica with aggressive composition and nuanced percussive elements. Tundra's unique sound presents distinct beats, but lacks enough luster to leave an impression; while the tracks are captivating in the moment, they aren't stimulating enough to go back for more.
The album begins with a smooth, echoic introductory track, "Echtrae," that sets a more relaxing, yet rhythmic tone, with gentle synths and subtle coos. The atmospheric vibe on Tundra is engaging from the beginning, but changes quickly as the beats become more abrasive. Periodically the album shifts back to a more mellow and melancholic sound, such as on "Halite," a track loaded with high-pitched percussive notes and a rhythm similar to a creepier part of an 8-bit video game. Still, the majority of Tundra is driven by deep bass and soft grooves, such as on the title track, a standout of the album because of its textural and visceral accents.
Lakker uses abrasive sounds, which enhance the sonic landscape of each track, and seem to function as a trademark of sorts for Tundra. The consistent presence of intentionally uncomfortable sounds makes each track unique; it's as though Lakker is trying to use these more distinct qualities as if they were pleasing to the ear.
The album becomes more interesting because of these nails-on-a-chalkboard-like sounds.
The foremost sounds on "Tundra" are pops that sound like hot grease in a a pan, right in listeners' ears with a discomfort that distracts from the foggy drone and drum kit kicks. That popping textural sound becomes increasingly aggressive and grainy as the track builds—to say it becomes noisy is an understatement.
Another form of grainy and oppressive accent stands out in "Mountain Divide," and is accompanied with higher-pitched screeches, with a steady bass rhythm and minor details in the background. While the track ebbs and flows, it still feels as though nothing happens. All of the different sonic layers combine to make a track that still sounds one-dimensional. Much of Tundra is composed of tracks that have very dynamic elements that simultaneously seem to go nowhere.
While Tundra is in interesting album, and Lakker creates engaging music, it isn't memorable. The album doesn't leave an imprint on the listener, even after many listens. While immersed in the album, the dynamic beats catch one's attention, but it's fleeting.
The tactile elements are unique; the kinds of sounds used emulate a tangible quality. The actual songs aren't anything particularly special with their conventional structures and the like. If the rhythms were more complex or distinct then Lakker could take its use of visceral sounds and channel it in more interesting work. Tundra is indeed an experiential album, but it's the musical equivalent of molecular gastronomy—interesting concepts, uncommon qualities, but doesn't stick to your ribs or leave you full.
Lakker – Tundra tracklist:
"Echtrae"
"Milch"
"Mountain Divide"
"Three Songs"
"Ton'neru"
"Halite"
"Tundra"
"Pylon"
"Oktavist"
"Herald"