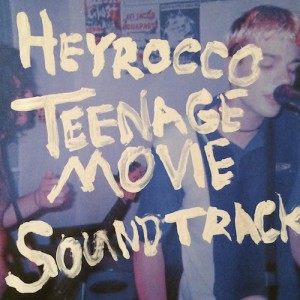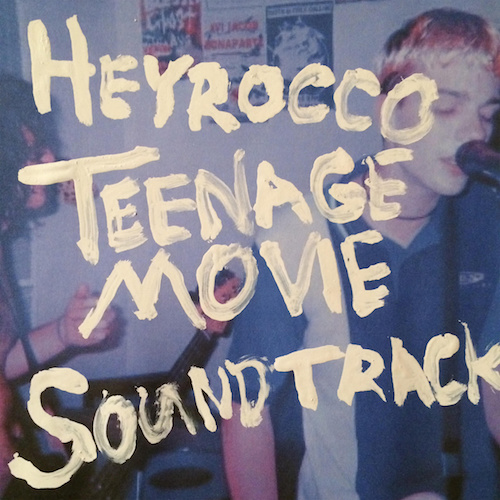 Release Date: June 2, 2015





The members of Heyrocco have all just entered their 20s, but their music doesn't show their age. The band is so tight that it sounds like it's been around for years. Its debut LP Teenage Movie Soundtrack brims with feelings of adolescence, transporting listeners back to high school days when life was carefree and a full-time job wasn't on the horizon. It's confident, well-produced, and covers just about everything we've all felt and experienced during our teenage years—heartache, judgmental peers, and first sexual encounters—all the things we look back on equally fondly and with a cringe.
"Virgin" sounds like it could have been a contender for Nirvana's classic album Nevermind. Singer Nathan Merli is clearly pissed off at some asshole from his high school years that thought Merli's sex life was his personal concern. Merli tells him to, "mind your own fucking business," better than anyone else ever could. The song builds to a hectic chorus that personifies Merli's frustration.
Merli's voice is uncannily similar to Bright Eyes' Conor Oberst's tone—shaky, but distinct.
Just about anyone can record a decent sounding album out of their basement these days, but a singer with a recognizable vocal timbre can get a leg up. Vocals are arguably the most important element of a song, and that tone is something that just cannot be taught.
Heyrocco gets tender and sentimental with "What It's Like (First Song)," which sounds like it belongs on a '90s greatest hits compilation. A simple verse-chorus-verse-chorus structure makes up the song's bones, but simplicity is often key in pop music, and Heyrocco is really good at writing pop songs. Merli sings about this one time when he was in love and how idyllic it was. He sings, "I built a wall to keep you out/But still somehow, you're all that I write about/Do you remember what it's like to be loved?/Cause everybody's there and I've had enough." Yeah, we've been there before.
Teenage Movie Soundtrack not only serves its purpose, but does it well. It feels like the album could have been released years ago when bands like Nada Surf were big, but it also borrows Teenage Fanclub's jangly guitars, a band that peaked in the early '90s. Heyrocco jumps from genre to genre, but its sound remains unique and fiercely identifiable.
Heyrocco has an intimate bond of friendship, which can help or hurt it in the long run. Nostalgia aside, really anyone can appreciate Teenage Movie Soundtrack because of the sheer amount of hard work and heart Heyrocco puts into its songs. The band just writes great songs, and it's as simple as that. From the full sound of Teenage Movie Soundtrack and the slough of worldwide tour dates the band has played, Heyrocco has a very promising future.
Heyrocco – Teenage Movie Soundtrack tracklist:
"Loser Denial"
"Melt"
"Virgin"
"Elsewhere"
"Mom Jeans"
"What It's Like (First Song)"
"Alison"
"Jake Miller's House Party"
"Santa Fe (Stupid Lovesong)"
"Happy"