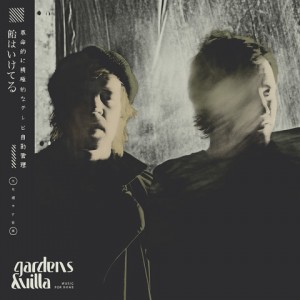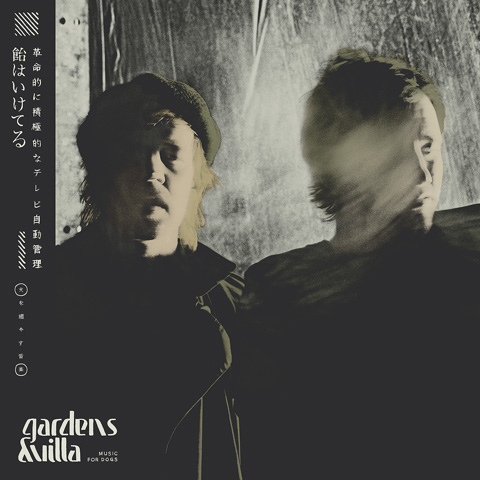 Release Date: August 21, 2015





It's rare when musicians can financially support themselves solely on their art. And Gardens & Villa's songwriting duo, consisting of singer/guitarist Chris Lynch and keyboardist Adam Rasmussen, gave up most everything except for music. Their noble efforts are explored throughout their new album of eclectic pop songs, Music For Dogs. The album not only offers catchy chords and rhythms, but also layerings of previously unexplored sounds and textures.
In fact, Music For Dogs visits different soundscapes that at times seem dated, like coming from a 1980s electro-pop band. From the intro track alone, listeners may wonder where this album will lead them, especially if they hadn't heard Gardens & Villa's music before.
When the synth slowly descends from high to low tones, it sounds like they're bringing us to another planet.
Thankfully, Music For Dogs does not completely rely on artificial effects, and one of the album's strongest songs, "Fixations," shows this. The song is driven by a laid-back, simple drumbeat and Lynch's crisp and distinct vocals. It touches on Lynch and Rasmussen's struggle to stay relevant, particularly when Lynch sings, "Trying to keep my inner flame alive/So many people keeping me from going under/But it feels like the perfect time." Sure, creating art is hard, but when surrounded by supportive individuals maybe it isn't so bad.
Although Gardens & Villa excel in its pop appeal, such as in "Fixations" and "Alone in the Night," their more experimental and unconventional tunes songs like "Maximize Results" seem to resemble Devo tunes from Bizarro World. The synths race at an unidentifiably quick rate per minute, and the energy of the song strays away from the simplicity of their catchier songs.
Going further into the new wave abyss, Gardens & Villa's song "Jubilee" sounds reminiscent of the Pet Shop Boys. Particularly in the song "West End Boys," which is complete with spoken word-like verses and all different shades of synth effects. "Jubilee" is a little off putting, but their songs show Music For Dogs is nonetheless full of surprises.
Gardens & Villa's speciality is dabbling in the avant-garde, so it makes sense that Music For Dogs sounds stylistically all over the place. While jumping from genre to genre isn't necessarily uncommon, people who don't like to be caught off guard might not get it. It's often hard to tell what Gardens & Villa are going for, but do we need to know? No matter what anyone else thinks, Lynch and Rasmussen seemed to keep their inner flames alive with Music For Dogs.
Gardens & Villa – Music For Dogs tracklist:
"Intro"
"Maximize Results"
"Fixations"
"Everybody"
"Paradise"
"Alone In The City"
"General Research"
"Express"
"Happy Times"
"Jubilee"
"I Already Do"