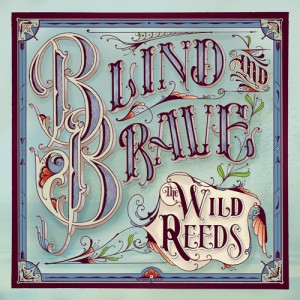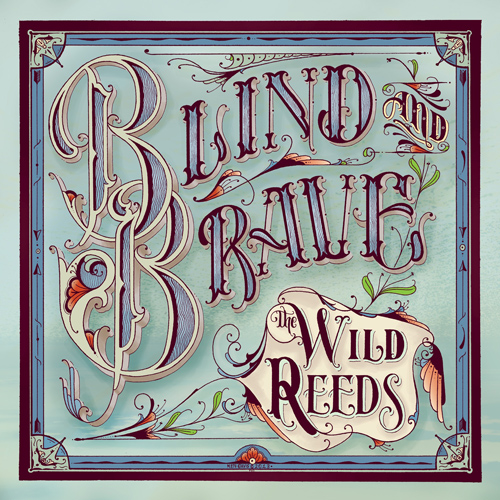 Release Date: August 9, 2014





California band The Wild Reeds smoothly integrates into the world of folk rock with its first full-length album Blind and Brave. Though displaying a plethora of talent, the former-trio-turned-five-person band produces an album just fine to listen to—but when the band's peers are willing to experiment and shock listeners with innovative ideas, just fine won't cut it and success isn't soon to follow.
Fundamentally, there's nothing wrong with Blind and Brave. The use of banjo, guitar, and drums throughout the album coexist with the lyrics, one never overshadowing the other. The instruments crescendo when songs are coming to their last, and seemingly most important verse, drawing attention to vocalists Kinsey Lee, Sharon Silva, and Mackenzie Howe's crooning, and diminish when needed.  Though clearly comfortable with the sounds standard to folk rock, The Wild Reeds only expand beyond the genre's sound once in 10 tracks. During this insubstantial nudge at the confines of the genre the band makes use of its three frontwomen's vocal range; an ethereal sound calls out in "Judgment," which integrates throughout the entirety of the song, cementing it in listeners' minds.
The Wild Reeds have the potential to be more than another folk rock band.
The band's sound is soothing and inviting for listeners seeking a soundtrack to cruise around to on a sunny afternoon or experience nostalgic flashbacks of the simplicity of home. Lyrically, some variety has to occur to avoid the cliché feel most albums within folk rock unsatisfactorily fall into. Songs about love ("Let No Greif," "Foreigner," "Of All the Dreams," "Love Letter") and going against the grain of a small town ("Blind and Brave," "Lock and Key) are crowd pleasers. The subjects are what listeners continue to relate to regardless of how many times they've heard different variations of the same topic. However, continuing to produce similar songs will not only hinder The Wild Reeds' progression as artists, but effectively keep its fan base limited to locals, bored college students, and supportive family members.
The only time the raw talent The Wild Reeds possess is materialized is during "Recongize," a song that starts off like every other unrequited love song.
It begins with the woe is me, why won't he notice me, what can I do so he can see what he's missing type of crap we often hear in T-Swizzle songs. Unknowing listeners be warned something surprising happens during the last 30 seconds of the song. Having sat through six love songs prior, listeners might just skip the track before the "magic" happens. Lee, Silva, and Howe begin with some yearning and puke-worthy lyrics as they harmonize, "He doesn't see me in a crowd/so I will change his view/And if he only sees with his eyes/Then I will make him recognize the truth/…As I walk around with my heart racing/I will look for him like he's all I need." The trio continues on a harmonizing rant, questioning what it is they need to do to gain the acknowledgement of someone special, but showcases bona fide, enchanting vocal talent.
Any hope the band had of singling themselves out as a serious, innovative folk rock band is nearly decimated until the girls wail, "Ain't it a girl's way of messin' up her pride/Ain't it a woman's way of making it on the outside/well it ain't right/it ain't right/I will not agree to follow him/She cannot agree to follow him while she's blinded/I will not agree to follow him from behind." The sudden twist provides a refreshing break from the endless songs churned out on the album with little difference in sound or theme.
Though the band does generally stick to stereotypical folk rock songs, it's not to say The Wild Reeds hasn't seemingly mastered the feel-good love song.
"Love Letter" emanates first love from the strumming of the banjo, to the sticky-sweet tone Lee, Silva, and Howe adopt as they sing, "Too see if I'll have courage/to send you all my soul/I wrote my first love letter/now I can't seem to let it go."
The Wild Reeds has found what works for its target-audience and are unwilling to produce anything experimental for fear of shocking listeners. Getting past that comfort level The Wild Reeds has developed for itself will be the determining factor in the band's future success.
The Wild Reeds – Blind and Brave tracklist:
"Where I'm Going"
"Let No Greif"
"Blind and Brave"
"Foreigner"
"Of All The Dreams"
"Love Letter"
"Judgment"
"When I Go"
"Recognize"
"Lock and Key"