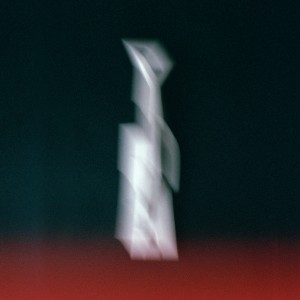 Release Date: March 30, 2015





"Portico" is the Italian word for a walkway/porch with columns that cover the entrance to a building. It also is the name for the band Portico, formerly Portico Quartet. No longer a quartet, Portico now consists of members Milo Fitzpatrick, Jack Wyllie, and Duncan Bellamy, all contributing to the band's change and development from folkier sounds to ambient electronica. Portico's new album Living Fields is complete with featured vocals from Jono McCleery, Joe Newman (of alt-J), and Jamie Woon—a different direction from Portico Quartet's vocal-less instrumentals.
Living Fields is airy and mysterious—an experiment for the band. Portico is redefining its sound, with highs and lows throughout the album, using flitting, stress-inducing ticks and percussion on top of otherwise smooth and ambient tones, creating a melodious chaos.
Upon initial listen, one might be tempted to describe every track as a "beat," implying there are no organic instruments. This is not the case. The electronic components outshine the more classic instruments, but this new direction is successful. The instrumentation throughout Living Fields is harmonious, even when it's intentionally dysfunctional, like in "Atacama."
When Portico was considered to be a more folk-like band, the songs were similarly structured, but the instruments themselves were not as abrasive as these new electronically-altered tracks.
The concept Portico works from remains similar, but is executed in a very different way.
"Color Fading" is one of the highlights of Living Fields. The track is loaded with little details that work into the steadily progressing rhythm. It opens with a sputtering percussive beat contrasted with Jono McCleery's soulful vocals. The track quickly turns to a stable beat with an '80s new wave quality to it. While it is still slower, it has a dance groove.
It's an interesting choice that the band decided to have entirely featured vocals from artists that all sound like variations of the same voice. (Also worth noting is how coincidentally alliterative their names are.) The vocals are reminiscent of Bon Iver or even Chris Martin of Coldplay, at times soulful and bluesy, yet slightly experimental.
"Dissolution" is the only track without vocals, and is also one of the most striking. It is orchestral, ambient, and packed with sonic oddities, like the drifting quality to the foggy, atmospheric composition; a strange, distorted, and anxious sound lurks in the background of the track. Throughout the song, a scene is set for the album, tying together elements of the album. Now that Portico is solidly a part of this new electronic-oriented direction, "Dissolution" displays an interesting example of what might come from the newly redefined band.
Living Fields acts more as a debut of the newly redefined Portico, rather than a continuation of its music as Portico Quartet. The change in direction is very successful and distinct. Portico has discovered how its incorporation of instrumentation the band wouldn't have used years ago is not only beneficial, but allowing it to develop creatively. Living Fields is new and exciting for both Portico the band, and the rest of the electronic and ambient listening world.
Portico – Living Fields tracklist:
"Living Fields (ft. Jono McCleery)"
"101 (ft. Joe Newman)"
"Where You Are (ft. Jono McCleery)"
"Atacama (ft. Joe Newman)"
"Colour Fading (ft. Jono McCleery)"
"Dissolution"
"Bright Luck (ft. Jono McCleery)"
"Brittle (ft. Joe Newman)"
"Memory of Newness (ft. Jamie Woon)"