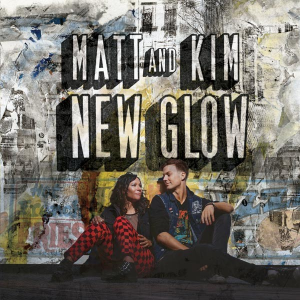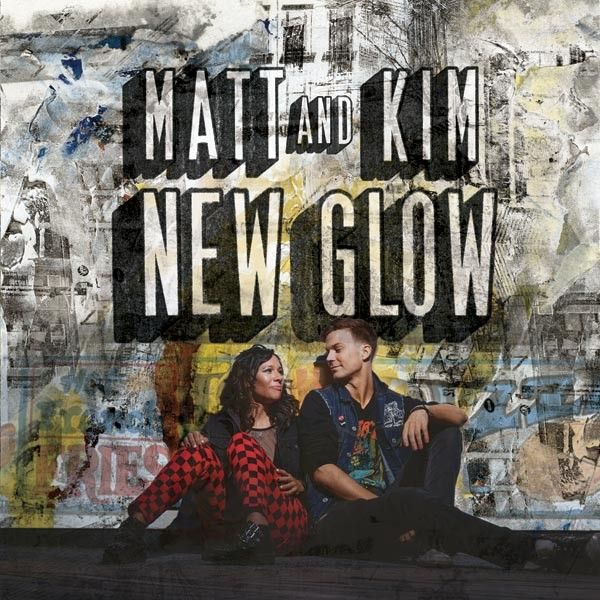 Release Date: April 7, 2015





Matt and Kim combines the talents of keyboardist Matt Johnson and drummer Kim Schifino, who came together in 2004 to create an indie-pop band that borrows elements from hip-hop and electronic music, creating a sound all its own.
The band's new album, New Glow, doesn't disappoint. With a host of danceable songs and summertime jams featuring lighthearted lyrics and stimulating beats, Johnson and Schifino have produced a fourth album that will hook listeners to dance along and never stop listening.
"Hey Now" kicks the album off with a burst of sound, signaling the immediate desire to dance. Prominent horns and repetitive back-up vocals, along with clapping during the chorus, make for an upbeat and lively track, likely to be a popular party song. Mixing a clear rimshot beat with occasional electronic elements, it's the type of melody that's easy to get addicted to. The energetic tune of the song supports the optimistic lyrics about a frustrating, yet loyal relationship. "Sometimes you make me loose my mind," Johnson sings, "But if you died, I'd die right by your side." The song, while louder in nature, harkens back to the catchiness of the band's popular song "Daylight" from its 2012 album Lightning. Its captivating quality overshadows the album's other songs, which aren't quite as lively.
Johnson and Schifino have often focused on the highlights of their youth—going out, having fun, and being reckless—in their songwriting.
The duo brings that theme back on New Glow with instrumentals that are different enough to sound fresh, but clearly express Matt and Kim's signature sound. The upbeat tempos and mixture of sounds emphasize the band's love of partying. In "Can You Blame Me," a bright, flutelike sound weaves in and out, creating a surprisingly spirited sound. The sound of the album echoes that of fellow indie-poppers Passion Pit, while remaining true to its hip-hop influence, similar to the experimental nature of Sleigh Bells.
The track "Hoodie On" follows that hip-hop vibe, except this time the band is pointing to the culture and perhaps poking fun at it. With a solid downbeat and plenty of electronic noises, the lyrics will prompt smiles. "I don't dress up for much, just a hoodie on/I look like a king with a hoodie on/You can't do much; it goes on and on/I wrote this song with a hoodie on," Johnson sings. The beat and exaggerated lyrics contrast to create a clever song about a culture the band loves. While it's more hard-hitting than "Can You Blame Me," listeners really get a feel for the band's different musical inspirations.
New Glow follows the footsteps of Matt and Kim's other albums with its danceable beats, infectious tunes, and lyrics about being young and living life to the fullest.
Schifino and Johnson have made it clear that they have fun with their music and want listeners to have fun, too. The duo has created a boisterous new album that will likely make listeners want to follow the advice of the album and party all night long.
Matt and Kim – New Glow tracklist:
"Hey Now"
"Stirred Up"
"Can You Blame Me"
"Hoodie On"
"Make a Mess"
"Killin Me"
"World is Ending"
"Get It"
"Not Alone"
"I See Ya"