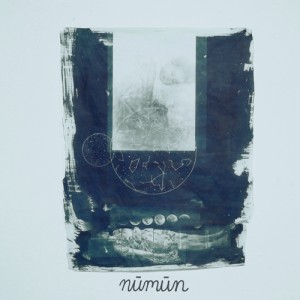 Release Date: May 19, 2015





Immediately bewitching and otherworldly, Johanna Warren's nūmūn is a captivating album inspired by the phases of the moon. Following her 2013 release, Fates, Warren's sophomore album will transport listeners to an ethereal place. With prominent acoustics and mesmerizing effects brought to life by sound engineer Bella Blasko, nūmūn explores life's cycles with wonder, hope, and the knowledge that they bring peace and healing to our complicated lives.
"Black Moss" begins with chimes and a sound similar to the ringing a wine glass makes when a wet finger glides around the border. A melodic acoustic guitar comes in as Warren sings, "Fear is the weight we carry/From the cradle straight to our graves/And love is the treasure we bury." Her voice may be sweet and lilting, but it's full of soul and wisdom, reminding us what's really important in life.
Warren's music is like mystical-folk—if there is such a thing—drawing listeners to an enchanted forest, where light shines and darkness looms.
As "Black Moss" unravels, Warren tells the story of a relationship that seems to have ended unexpectedly, but was perhaps never solid in the first place. "You've been a lot of places/Left me forgotten by your side/Maybe the feeling's baseless/But something still stirs in me when I look in your eyes," croons Warren. That ringing noise floats in and out of the song, creating an atmospheric sound as Warren sings of having trusted a relationship that was apparently doomed to fail, like all things that are beautiful in the moment, but could easily end in sadness.
Life and death are also major themes in the album—whether referencing the breaking down of relationships or actual mortality. Warren addresses death with curiosity and fearlessness, though, as exemplified in the line, "I may be here today, but soon black moss will cover over my dead body," in "Black Moss." She's juxtaposing life and death with how relationships cycle in and out of our lives. Warren isn't afraid of the unknown, and she knows it's a natural part of life, just as the moon wanes and fades to darkness every month. It's the "circle of life," so to speak.
In "Noise," Warren explores death as inevitable, and wanting to make the most of her time living. "You see, God has his plans, but I've got mine/And little good will come to those who stand in line," she sings during the chorus alongside a folksy, acoustic guitar.
Similarly, "Less Traveled" explores her desire to take the reins rather than waiting to find out what life has in store. A cheery, encouraging melody begins the song, and the addition of a flute adds to the "enchanted forest" aspect of the album as Warren sings of wandering through the woods. She conjures beautiful images of nature, and if there's a forest close to your heart (like the Big Sur redwoods for me), you will immediately want to make a trip back to it—and perhaps play nūmūn while you're there.
Warren tells listeners to open their minds to the possibilities of life.
"If you clear a path, it doesn't matter where you wind up/Who knows what you'll find," she sings—good advice to those of us who are still figuring out our path and searching for peace.
Soft, whispering voices in the background of the track allude to an inner voice or gut feeling that guides us. Although at first a little creepy, those voices are another effect that add mysticism to the album, but it doesn't come across as intense new age spirituality (although there is a touch of it). Warren may sing of going to a special place in her mind, but her lyrics are still based in reality, giving them a relatable edge.
Warren's music is like a curiosity cabinet of unique sounds, melodies, and perspectives. With nūmūn, she creates a voice all her own.
Johanna Warren – nūmūn tracklist:
"Black Moss"
"Follow"
"True Colors"
"Figure 8"
"Noise"
"Apogee"
"Less Traveled"
"Pin Oaks"
"This is Why"
"Found I Lost"
"The Wheel"