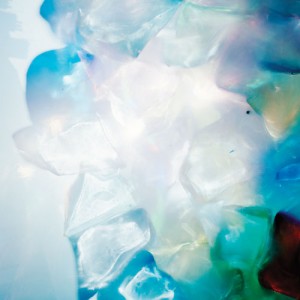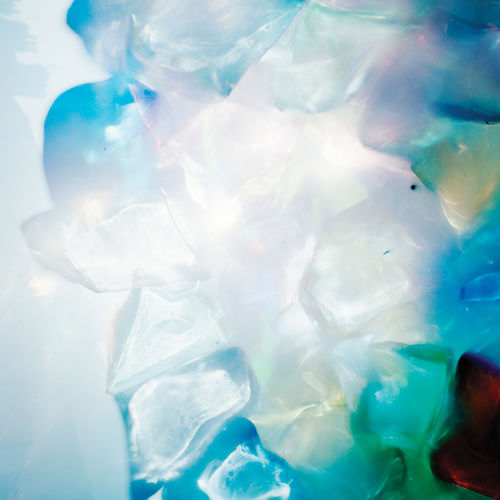 Release Date: May 5, 2015





Send Two Sunsets is the debut album from Berlin-based Gacha. His style is ephemeral; each track floats in a mist that engulfs the listener in complex, lo-fi drums, delicate guitar picking, and layers of ambient synths. Send Two Sunsets creates a dreamy atmosphere that carries the album from the first track through an array of different ideas that create a distinct world, distracting listeners from reality.
Gacha's slow, ambient echoes soothe as much as they haunt. The synths, sizzles, and slow transitions bring the listener into Brian Eno-like places. The composition of each track is smooth; nothing catches or glitches with any aggression. Though the album includes rougher sonic elements, it's never abrasive.
Send Two Sunsets' concept is interesting, because it doesn't really have one.
Gacha created each track over time, and has now assembled them as an album—nine tracks that are perhaps completely unrelated. Gacha is engaging, and, generally, the album works because he's developed a unique, cohesive sound. The album also has a romantic and pleasant vibe that's manifested differently track-to-track.
While the disconnect between the songs sometimes works, it often jumps around too much. The album's concept-less concept makes for strange mood shifts. "Let Me Love You" is gentle and minimalistic. "Street Talk" follows with bells, a disco-esque vibe, and features much of the percussion on the album. The contrast is too stark.
"Duras" is one of the funkier tracks on Send Two Sunsets. Initially, it has a steady groove that builds, not because of sonic changes, but because the repetitive instrumentation has a strong presence of its own. The track develops, and includes a break that allows for some recharge before delving back into the entirely instrumental dancey sound. This track is vaguely like Caribou, with traces of house influences, and yet it stays controlled. Nothing about it is bass-heavy or clubby, but rather fun and upbeat.
Another interesting shift happens moving from tracks with wispy female vocalists, to purely instrumental songs. It feels as though the album could have been stronger if there weren't any vocals. Send Two Sunsets finds its power in its instrumentation. Including vocals may have been an experiment on Gacha's part, which adds a human element to an otherwise very electronic record. The female voice acts as a point of entry into the emotion of the album.
Send Two Sunsets is a strong debut, displaying how versatile and talented Gacha is; however, the lack of structure works against that. Gacha is skilled at making intriguing music, but had that album had a strong idea running through it, Send Two Sunsets would have been much more powerful.
Gacha – Send Two Sunsets tracklist:
"Abandoned City"
"Waterfall"
"Bliss"
"Duras"
"Send Two Sunsets"
"Pulsing"
"Let Me Love You"
"Street Talk"
"Blue Distance"