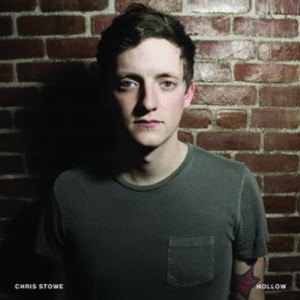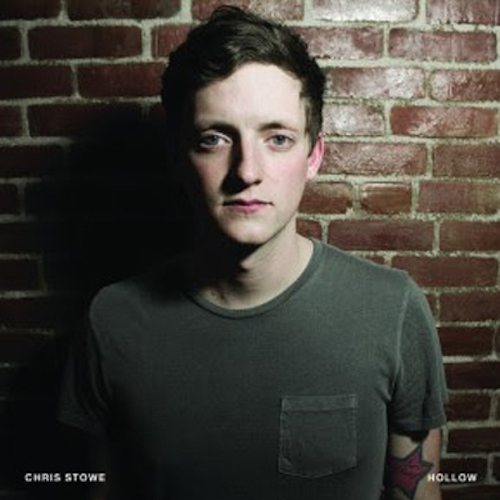 Release Date: July 1, 2014





There's a soft spot in music for artists who explore raw, visceral emotions in their material. This bare-all perspective strengthens the bond between musician and listener, and can act as a coping mechanism for both, making the experience more intimate and valuable.
Chris Stowe delivers this organic brand of music on his follow-up to 2012's Bleed, singing soothing songs about heartache, dealing with depression, and fears of inadequacy. His lyrical content evokes a strong emotional response, digging up penitent recollections of years past in a comforting way.
Rather than brooding in melancholy despair, Hollow focuses on the struggles of loss and overcoming the associated pain, shining light on the difficult task of coming to terms with the past.
Stripped acoustic guitars and husky vocals drive Stowe's powerful folk songs, contributing to the natural, sensitive feel of his music as he calms the soul.
Hollow is a beautiful escape for Stowe, who in "Sometimes They Give Us Beer For Free" states, "I learned to play this thing to help me feel better." It's a short lament about tour life and his insecurities as a musician, like fearing he'll screw up. This emotional song explores his transcontinental road tour in a diary-like sequence of dates, exemplifying his day-to-day hardships as he tries to cope with sorrow and self-doubt.
Stowe's lyrics paint pictures while his unadorned guitar frames the scenes, acting more as simplistic background noise to his ardent vocals than a driving force. This brings his words to the foreground, amplifying their importance and making them the centerpiece of his writing.
"Oh, Lonesome" epitomizes Stowe's tranquil style, with placid guitar supporting poignant lyrics. Using a forlorn, regretful look at a failed relationship, Stowe scrutinizes the past and realizes he's still conflicted. Repeatedly questioning what he would do if he could turn back time, he finally recognizes his unsureness when he says, "If I've learned anything it's that I haven't learned anything at all." Lacking the occasional harmonies and layers of guitars that sneak on to the album, "Oh, Lonesome" is one of the more solemn tracks.
However, Hollow does branch out past the vulnerable tracks to welcome a small arsenal of other instruments and backup singing. "Longer Than It Should Have" leans toward the mellow acoustic side, but features a pinch of drums and electric guitar embellishment, adding newfangled components. However, "Angeline" does the opposite, speeding up the tempo and adding harmonica, strengthening the guitar.
Stretching even farther is "Hey Willow," which is the only song to put more focus on music than lyrics. The focal point is actually a combination of piano and harmonica, leaving the guitar to fall by the wayside, creating an entirely different, happy vibe, despite the mournful lyrics.
The album ends on the most personal track "I Just Miss Her When I'm Drinking." Summarizing all of the emotions expressed across the entirety of the album, the song is passionate and rueful. Expressing deep regret and longing for a past lover, Stowe comes to terms with the fact that it's over, stating, "And if I told the truth, I'm better off alone/Between me and you I'll be alright/I'll just miss her when I'm drinking." A faster pace is set as the guitar dumbs down to a few straightforward chords, paving the way for Stowe to yell it out, crafting the most heartrending song on the prepossessing album.
Hollow is a crude self-portrait, relying on almost nothing but Stowe's words and minimalistic guitar to depict his struggles in life. Genuine and honest, the album dwells on familiar feelings and offers comfort, though it realistically proves heartache never fully fades.
Chris Stowe – Hollow tracklist:
"Blood Drinkers"
"Rain"
"Angeline"
"Sometimes They Give Us Beer For Free"
"Oh, Lonesome"
"Longer Than It Should Have"
"Hey Willow"
"Untitled"
"I Just Miss Her When I'm Drinking"