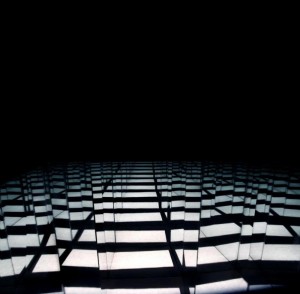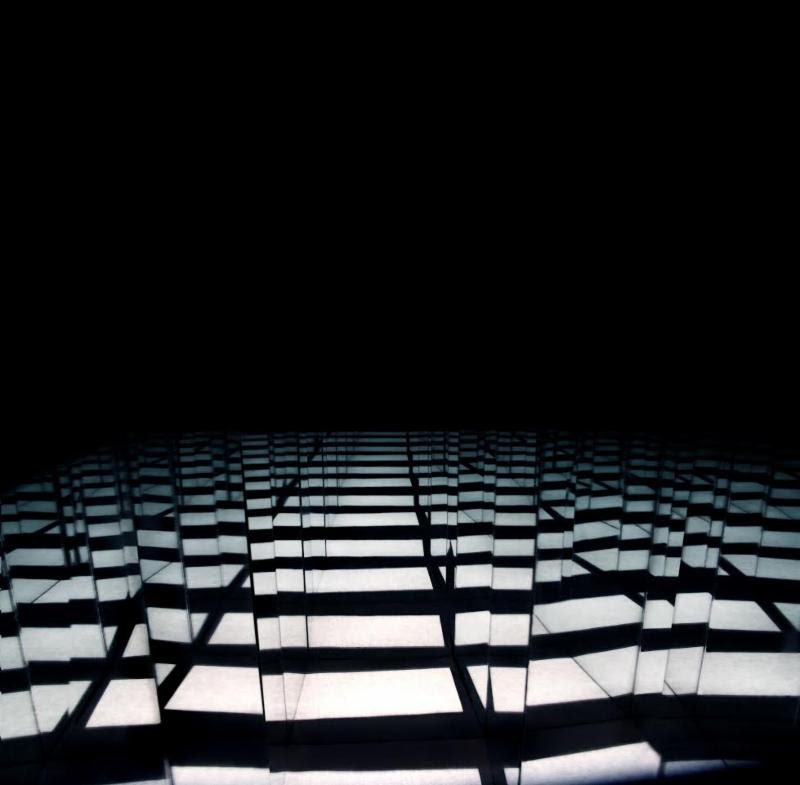 Release Date: February 24, 2015





After its critically-acclaimed debut Buy the Ticket, Take the Ride (2009), Australian shoegaze duo The Black Ryder has had its music featured on TV shows like House and Damages, as well as the Twilight: New Moon soundtrack. The duo has now resettled in Los Angeles for its second hazy LP, The Door Behind The Door.
Songwriters and multi-instrumentalists Aimee Nash and Scott Von Ryper aim to write sprawling ambient tracks by subverting the typical verse-chorus pop song structure, but take that idea too far, resulting in a multitude of lackluster choruses. The Black Ryder strives to create a blissful yet diverse soundscape with its sophomore album The Door Behind The Door, but delivers a non-cohesive collection of half-hearted vocals and mismatched textures.
While Nash's soothing singing voice is consistently on pitch, her vocal delivery lacks conviction and purpose, making it unmoving. Nash's unconvincing performances begin with "Seventh Moon," the first full song after stagnant instrumental opener "Babylon." "Seventh Moon" achieves the chilly but safe atmosphere of nighttime moon-gazing with a soft kick-drum-and-cymbal groove and Nash's whispery vocals. The instruments of "Seventh Moon" succeed in painting a vivid picture together, but Nash's sloppy diction makes many of the song's lyrics indistinguishable, resulting in a beautiful but forgettable track.
Von Ryper's vocals are also at fault, most evidently on "Santaria," The Black Ryder's single about a conflicted narrator whose beloved would rather get high than fall in love. The track combines his drifting, echoey voice with a crisp instrumental, opening the opportunity for a lively, colorful song to contrast The Door Behind The Door's passive haze. Unfortunately, Von Ryper's apathetic sighs prevent that color from appearing.
Color blossoms in abundance on "Throwing Stones," The Door Behind The Door's hidden gem.
After an acoustic guitar's bluesy, earthy opening, Nash's voice emerges more clearly than anywhere else on the LP, creating an open, honest feel. The most planned-out song on the album, "Throwing Stones" deliberately builds from a threadbare acoustic track to an explosive gospel chorus with the uplifting lines, "Let your love shine on if you want to keep it together/Let your love shine on if you want to be free." The humble instrumentation and sincere lyrics of "Throwing Stones" reveal a sincere Black Ryder and together create the most moving song on the LP.
Following the powerful track is "All That You Are," a track featuring similar vocal melodies as well as almost-identical instrumentation. This redundancy feels like backpedaling and takes away from the preceding song's effect.
Much of The Door Behind The Door's blandness can be attributed to incongruous textures inhibiting cohesion. "Until the Calm of Dawn" illustrates this poor positioning, opening with a baby-toy sound effect and transitioning to a synthetic string quartet playing forlorn, drawn-out notes, followed by a "radio static" vocal line. The track attempts to access a Gorillaz-esque combination of distant, robotic vocals and gentle string accompaniment, but lacks the strong melodic and lyrical content that makes Gorillaz tunes compelling. "Until the Calm of Dawn" holds all the ingredients for an emotive track but fails to mix them properly; its instruments build in intensity but its lyrics and vocal melodies do not, leaving listeners wanting more.
The Door Behind The Door, as a whole, leaves listeners wanting more, concluding with the seemingly endless "Le Dernier Sommeil (The Final Sleep)." It fades in with the string ensemble from the previous track, which plays one continuous chord for the song's entire 12-minute duration. Holding listeners hostage in rhythmless suspense while they wait for a conclusion, or at least a change, which never occurs, "Le Dernier Sommeil" doesn't feel like a legitimate conclusion to the album.
Though The Black Ryder's Door Behind The Door means to create a euphoric soundscape from a variety of textures, it presents a clashing bundle of apathetic vocal performances and sounds, resulting in a murky, forgettable album.
The Black Ryder – The Door Behind The Door tracklist:
"Babylon"
"Seventh Moon"
"The Going Up was Worth The Coming Down"
"Let Me Be Your Light"
"Santaria"
"Throwing Stones"
"All That You Are"
"Until The Calm of Dawn"
"Le Dernier Sommeil (The Final Sleep)"