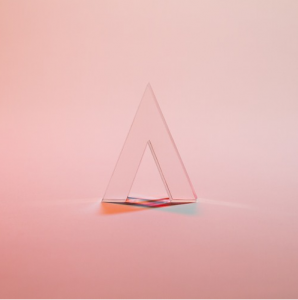 Release Date: March 31, 2015





AVAN LAVA has had a busy year. Performing in Brazil, at Lancôme's Paris Fashion Week event, and for NME in London, AVAN LAVA's eccentric live performances are boosting the trio's popularity. In the midst of worldwide travel, the band found time to create an album that's as lively as its performances. Make It Real is an EP fit for the club, mixing sex and conquering life in tune to pulsating beats. AVAN LAVA incorporates techno elements, strong vocals, and optimistic lyrics through the album's uplifting tracks.
Though just now releasing its first EP, AVAN LAVA has figured out how to make its music stand out against other dance artists. Though the album uses basic, repetitive beats and synthesized bings and rings, Make it Real seems new. Maybes it's the clarity of vocalist TC Milan's singing, or the unapologetic theme of the lyrics, or a combination of the two. Either way, AVAN LAVA's carefree approach on Make It Real makes for an infectious listen.
In "Wanna Live" beats that can be best described as intensified Nintendo bleeps flicker out over a female's distant crooning. As the song progresses, the bleeping continues with occasional siren-like ringing noises increasing in volume before diminishing, repeating the process at increments throughout the track's progression. The siren theme resurfaces when Milton's wailing, "I just wanna live," is drawn out and manipulated to a shrill, high-pitch.
Make It Real deserves to be played with multi-colored laser lights flash out over writhing bodies.
Fuzzy keys crash in and out of songs, setting up for Milton's wailing or just to make bits of songs sound more chaotic—the only "mellow" sound heard on the album comes from Milton.
Whether singing about watching sunrises between thighs or gathering the courage to start over, Milton's vocals aren't muddled or difficult to understand—even with the album's, at times, chaotic beats. AVAN LAVA's single, "Leave It All Behind," is an empowering song paired with glitchy beats, encouraging putting one's personal happiness above everything else. Milton varies from a falsetto crooning, "Leave it all behind/We can leave it all behind," to his lower, velvety tone. In the lower voice Milton commands the listener's attention as he sings, "Looking at the days and the years/Funny how it doesn't add up/Caught up in the money and the fear/Truth is you can never get enough."
Based on his vocal range alone, Milton's vocals could have included techniques showing off his vocal skills. But the basic, no added fluff, vocals works better on Make It Real. Not only did it show off the lyrics, but it also allowed the beats and sounds to be a bit more extreme, which in turn created a youthful EP that's likely to further increase their already cult-like fan-base.
AVAN LAVA – Make It Real tracklist:
"Take This City"
"Wanna Live"
"Leave It All Behind"
"Ooo Eee"
"Paper Heart"
"Last Night"
"Why Can't I Fall In Love (Bonus Track)"