On Saturday Night Live in the mid 1990's, a relatively short-lived regular named Jim Breuer debuted a new character lampooning MTV's selection of VJs, the DJ-type hosts providing content between music videos, back when MTV played those.
Mercifully, the character Goat Boy only appeared a few times, but his gigantic horns, unruly facial hair, and frequent goat-like bleating noises were enough to leave an indelible impression. Breuer has since gone on to be in a few movies, most notably Half Baked, and is still a moderately successful stand-up comedian who tours off and on, and thankfully the Goat Boy character died a quick and unremarked death on SNL. But the character still resonates (nightmarishly so) because of his amazing vocal similarity to Pearl Jam lead singer Eddie Vedder.
Vedder seems like a likeable guy. In interviews, the Evanston, Ill., native and San Diego transplant to Seattle comes across as intelligent and earnest to a fault. (Then again, so does U2's Bono, but that's another issue.) Like many who hail from the North Side, he's a long-suffering Cubs fan (he was back at Wrigley to sing the 7th inning stretch just last month) and tends to pull for the underdog in many facets of his artistic and political life, and he's not afraid to poke fun at himself. But that never comes across on Pearl Jam's recorded output. There's something about Vedder's gravely humorless delivery and his wavering vibrato that smacks of profound self-seriousness.
Nowadays, when one of their songs comes on the radio, even hooky "hits" like "Jeremy" and "Even Flow," it's possible to pull a muscle in the process of diving to change the station.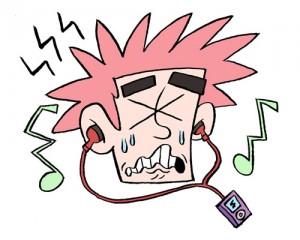 Back in the day when Chicago's "New Rock Alternative" Q101 FM used to play "Even Flow" once an hour, the excruciatingly boring original begged for some revisionist lyrics, which went something like this: "Even though, I am kind of sick of this song by this point/I still listen to it, end to end like a masochist/Even though, I don't want to hear this song play again anymore/I still endure the trite hooks and annoying vocals, et cetera . . ."
There may not have been a real rivalry between Pearl Jam and Nirvana, but it was clear to those in college radio which band was better. While both had similar classic rock inspirations, Nirvana embraced Black Sabbath and Creedence Clearwater Revival and injected a healthy dose of punk rock energy, while Pearl Jam, despite arising from the ashes of proto-anarcho-punk purveyors Mother Love Bone, still sounded like nothing more than Bad Company retreads.
Pearl Jam is the bad penny of "alternative rock." It keeps coming back, refuses to go away, and with every appearance seems to get worse for wear, whether it's Vedder's bleating on a lackluster rendition of "Sheena Is A Punk Rocker" in the Johnny Ramone tribute concert Too Tough To Die, showing up on a "Pearl Jam Week" episode of Late Night With Jimmy Fallon, or releasing the "long-awaited" 2013 album, Lightning Bolt.
Although Lightning Bolt debuted at No. 1 on the Billboard 200 chart, gained predictably favorable reviews from "corporate magazines" like Rolling Stone and Spin, and rated an aggregate of 74 out of 100 via Metacritic, Paste and Pitchfork predictably panned it, giving it a 4.0 out of 10 and 5.0 out of 10, respectively.
As if anticipating its exclusion from those ubiquitous year-end "Best of" lists, despite a timely October release, Lightning Bolt kicks off with "Getaway" thusly: "Everyone's a critic looking back up the river/Every boat is leaking in this town/Everybody is thinking they can all be delivered, sitting in a box like lost and found/But I found my place and it's all right/We're all searching for a better way/Get this off my plate/It's all right, I got my own way to believe." With "Getaway," Vedder challenges Pearl Jam's critics, declaring that he will do his own thing no matter what.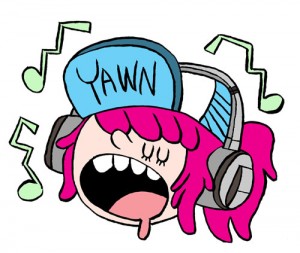 Unlike a lot of the other tracks on Lightning Bolt, "Getaway" actually rocks and moves, as does the lead single, "Mind Your Manners," which barely cracks the two-and-a-half-minute mark. But the other tracks plod along and wear out their welcome. Unfortunately, one of the most tepid and boring cuts, "Sirens," was chosen as the second single.  Sure, it's got radio-friendly acoustic guitar hooks, but those "Sirens" ultimately guide Lightning Bolt away from what rocks and into actual rocks that sink the Pearl Jam ship.
As portrayed in the Too Tough To Die concert/documentary, Vedder may have been friends with Johnny Ramone and may have an inscription on his memorial, but his overly emotive, vibrato-laden delivery and his band's classic rock allegiances mean that he shouldn't even be mentioned in the same conversation. (Though it should be said that his rendition of "I Believe In Miracles" is credible and well done.)
Maybe Vedder's Russell Crowe-like good looks, righteous positions on an array of left-leaning causes, and outspoken position as a frontman make him an easy target.
But Pearl Jam's popularity should not make them sacred cows. Despite gaining popularity at the same time, sharing common ancestry, and hailing from the same city (Illinois native and San Diego transplant Vedder notwithstanding), Pearl Jam was never a grunge band and should have never been lumped together with its far superior kin like Green River and Mother Love Bone, and heirs Melvins, Mudhoney, and Nirvana.
Despite its occasional injections of punk rock energy, Pearl Jam is, was, and always has been a classic rock band, and Vedder's vibrato-laden vocals are better suited to a church choir than a rock outfit. Rolling Stone may have named him the seventh best lead singer of all time, but it's time to face reality—popular sentiment aside, Vedder should have never been elevated to the emperor's throne, and his nakedness never has been and never will be charming.