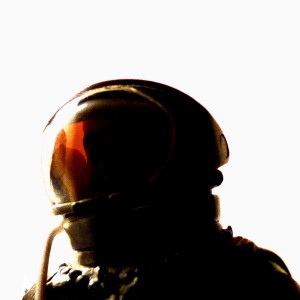 Release Date: January 28, 2014





Few bands seem to muster the confidence required to write blatant concept records.
Wax Fang, coming off a year of well-received single releases and some national attention via inclusion on the soundtrack of a major network television show, is a candidate for cultivating the necessary tenacity. The Astronaut, a three-movement "space-rock opera," is certainly representative of the desire to create something big.
Wax Fang's use of spatial dynamic on The Astronaut is one of the most full-blown displays of that aforementioned experimental swagger.
The duo lays down a frenzied path through the shifting, fractal plane on which its story takes place. The pulsing rhythms race along the aural landscape, ebbing and flowing over the course of the five tracks.
The album's opener, "The Astronaut: Part I," picks up momentum from the moment its initial fuzzed-out, psych-stoner lead gives way to a mounting tension.
This growing ripple of anxiety is narrated through Scott Carney's shared vision of a weary space traveler confiding his doubts of purpose, place, and future, and imparting his experience of the intense loneliness that comes with hurtling in orbit.
As the 14 minutes of this first track fall away one by one, the musical curtain is peeled back further and with less care, a near seamless fabric colorfully illustrated by shifting rhythms and the addition of a vivid brass section that would make King Crimson jealous.
Electronic emissions and interruptions punctuate the sensation of being drawn toward a catastrophic break as we join the spaceman in his fever dream.
Two supporting songs, "The Event Horizon" and "The Singularity," underline the band's ability to rally the music around the message. Wax Fang demonstrates a curious penchant for not only harmoniously wedding concept and sound, but then properly delivering it to its listeners.
Tactical syncopation and clean, ear-grabbing drumming on the part of percussionist Jacob Heustis highlight the almost tribal quality taken on in the odd numbered tracks. This rhythmic bedrock serves to make some of the more erratic additional instrumentation much more palatable.
Wax Fang makes an honest run at making form follow content on The Astronaut.
By composing grandiose soundscapes that shimmer with wonder and painting a more than believable backdrop for such an outlandish and fantastic tale, the layout mirrors the story.
Rises and falls in mood, tempo, and even genre shifts all contribute to telling a lively story–namely that an astronaut separated from his vessel is swallowed by a black hole and must come to terms with his new existence as a super being.
The Astronaut is not without its fair share of camp. Certain lyrical choices and the degree to which the band's tastes lean towards antiquated-sounding sci-fi rock at times brush dangerously close to the tonality of an overly-synthed New Wave groove.
Though not every moment on this release feels absolutely consistent, attentive audience members should have more than enough material with which to take away a memorable and artfully told story with some measure of depth.
In an effort to present a whole expedition of adventure from beginning to end, Wax Fang shot for the moon with this one.
Wax Fang – The Astronaut  tracklist:
"The Astronaut: Part I"
"The Event Horizon"
"The Astronaut: Part II"
"The Singularity"
"The Astronaut: Part III"