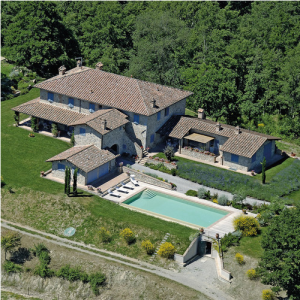 Release Date: February 9, 2015





Experimental band Vision Fortune shows a biting sense of humor with the title of its challenging sophomore LP Country Music, as the unusual album experience couldn't be further from the country genre. The Belgium trio centers around brothers Austin and Alex Peru, both contributing vocals and guitar, with percussionist Andres Cuatroquesos adding drums, though none of these instruments are recognizable in an immediate sense.
Eagerly embracing minimalism with sparse rhythms and restrained instrumentation, Vision Fortune works in neither traditional nor modern song structures. Instead, the band breaks music down to its most basic elements, then effectively manipulates those elements. Immediate, often surprising changes in both rhythm and tempo pull listeners from any sense of normalcy, opening them to Vision Fortune's unpredictability. Country Music successfully surrounds listeners in an uncomfortable, mechanical dystopia, but ends up doing more boring than terrifying due to textural repetition.
Many of the LP's compositions center around Cuatroquesos' uneasy, irregular compound rhythmic drumming, most notably in glitchy instrumental "Habitat." Mechanical keyboards open the ramshackle track, but it quickly turns to a bare-bones drum solo, a space in which Cuatroquesos takes no stabs at explosive fills or pounding percussion, instead continuing the subdued time-keeping that grounds the unorthodox trio. After the solo section, keyboards return with the the kind of electronic grinding sound one might find in UK-style dubstep, creating a tense friction which is only half-heartedly relieved in a dreary coda.
The pinnacle of gloom, and of Vision Fortune's effectiveness, comes in the middle of Country Music.
In a three song section featuring "Sandrino," "Stalker," and "Drunk Ghost," the band pulls listeners into a dark, bottomless pit.
"Sandrino" is a foreboding piece made of droning block chords, volume swells, and rhythmless hovering. The track's volume waxes and wanes throughout, hypnotizing listeners and making them vulnerable to whatever is lurking in the next shadow. "Stalker" gets listeners' heart-rates racing with squealing guitar notes while drums mimic the sound of footsteps on the ground. Once listeners are sufficiently freaked out, "Drunk Ghost" enters with startling high-pitched "ooh" voices, and echoey electric guitars and backwards drums augment the phantom feeling.
Vision Fortune accesses the concept of program music, emulating the sensation of being followed, communicating a narrative with musical elements rather than words. The haunting affair of "Sandrino," "Stalker," and "Drunk Ghost" captures a creepy moment, and is the most effective passage of the LP.
In the last section of Country Music, Vision Fortune begins to bore. The band starts to repeat its experimental ideas many times over, and the entire LP would benefit from more conciseness. The majority of tracks use the soft, gooey texture of the Peru brothers' vocals to smooth out the sharper punches of their instrumentals. Almost all of these instrumentals revolve around dissonant guitar harmonies, deep sub-bass, and relentless, driving percussion. While this texture-balancing technique works, it feels monotonous after multiple Country Music appearances ("Cleanliness," "Broken Teeth," "New Jack City").
One of the most repetitious elements of the album is the lifeless groaning of the Peru brothers. With little lyrical information available, listeners take in the vocalists' emotions purely through delivery and dynamics. However, the brothers consistently moan their harmonies apathetically, offering little more than a sludgy texture to contrast the sharp sounds of the band's instrumentals.
By the time Vision Fortune reaches dark, blurry closer "Back Crawl II," listeners' eyes are glazed over as they wait for the chronic sub-bass rattling to end. Exhibiting the same elements as the entire preceding LP, "Back Crawl II" alternates between pulsing and hovering until ending Country Music on a malicious, fuzzy keyboard note.
With its repetitively eerie screeches and hollow mechanical sounds, Country Music would do better as a horror movie score than a standalone album. Though it achieves its intended effect, it does nothing with that effect, making it a senseless endeavor.
Vision Fortune – Country Music tracklist:
"Blossom"
"Habitat"
"Dry Mouth"
"Cleanliness"
"Tita"
"Tied and Bound"
"Sandrino"
"Stalker"
"Drunk Ghost"
"Broken Teeth"
"New Jack City"
"Back Crawl II"