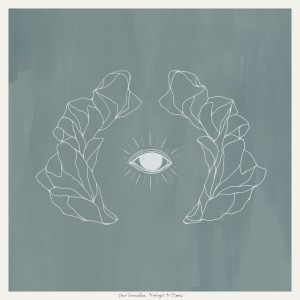 Release Date: February 17, 2015





One wonders where the elusive José González has been these past five years. Each of this Swedish musician's carefully crafted albums of the past have been a story. His earlier work Veneer sounded like the first act of a romantic play, but was barely enough to sate the listener. There was something lacking, an element of depth absent from the story. After Veneer's release González vanished, and it seemed he would never release anything else—until now. And now, his newfound intimacy feels like an honest musical love letter.
On Vestiges & Claws, González returns to his guitar with a more mature perspective. The formula is no different: man and his guitar. But Vestiges & Claws is the kind of grown-up, fully-realized album that González has never reached before.
On opening track, "With the ink of a ghost," González's guitar strumming accompanies existential and anxious lyrics, stirring an emotional, stark feeling in the listener. The sound is best described as refined lo-fi recording—still intimately recorded, but in a more sophisticated way than on albums past. Still, Vestiges & Claws' differences are in subject matter and presentation rather than actual sound.
González also experiments with simple ways to embrace his guitar's sound: clapping, stomping his foot, bells, all tools of the folk trade. Experimentation with different finger-picking techniques and beats distinguish each song. He grooves along with his guitar, crooning and getting to know the listener—sounding eerily similar to Nick Drake. The album's presentation feels older, more shapely, more like something crafted by an auteur than the average musician.
On "Open book," González confesses, "I feel just like an open book." He continues, "I found myself in hell," pulling at the heartstrings of his listeners. He then whistles, lonely and wise, to end the song. Gonzalez's work isn't optimistic, but it isn't exactly depressing, either; it's realistic, a stark portrait of what goes on, really, in life. His contemplative themes address the anxieties that plague all of us. Essentially, González makes effective music for the human condition.
"What's the point of it all without you?" González asks earnestly. Vestiges & Claws demonstrates emotional growth as he doesn't ask why someone doesn't love him, but instead begs to know how they came to feel that way.
Those long years without a new González album were worth it, because something intimate and emotionally resonant was bubbling.
González's lyrical shift from Veneer is increasingly abstract. He moves away from simple love songs, now composing heart-wrenching pieces about isolation and loss, the defining characteristic of his newly matured sound. Though content changes, the form remains just as entrancing. He ushers in a new age of embracing more substantive themes. González puts it most succinctly himself, "Every age has its turn."
One wonders what moved González in this new serious, emotive direction. He reveals his secret to the listener in Vestiges & Claws: "A couple of words is all it took."
José González – Vestiges & Claws tracklist:
"With the ink of a ghost"
"Let it carry you"
"Stories we build, stories we tell"
"The forest"
"Leaf off/The cave"
"Every age"
"What will"
"Vissel"
"After glow"
"Open book"