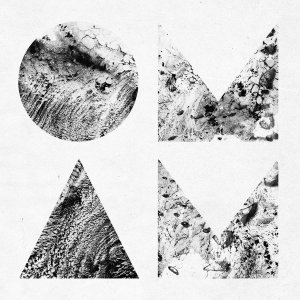 Release Date: June 9, 2015





When chamber-pop outfit Of Monsters and Men's debut album, My Head is an Animal, was released in 2012, the album's catchy melodies and upbeat, folk-inspired songs garnered international popularity. The band's latest album, Beneath the Skin, may follow in the first album's footsteps, but not because it's a duplicate of the band's former sound.
Formed in 2010, the Icelandic group is made up of singer/guitarist Nanna Bryndis Hilmarsdóttir, co-singer/guitarist Ragnar Þórhallsson, guitarist Brynjar Leifsson, bassist Kristján Páll Kristjánsson, and drummer Arnar Rósenkranz Hilmarsson. Beneath the Skin has the same addictive quality as My Head is an Animal, but in a different way: its soaring guitars and upbeat rhythms have a good hook, while its discerning, poetic lyrics about emotional exposure and acceptance give the music a raw, honest edge.
Here, listeners still get a taste of My Head Is An Animal-era Of Monsters and Men, but Beneath the Skin has an altogether different tone.
The band's debut album had a prominent folk influence, with foot-stomping beats and group vocals. Although some of those characteristics exist in Beneath the Skin, the album has a darker feeling to it. The lyrics are more personal and intimate, as in the album's soaring opening track, "Crystals," a song about being open, acknowledging fear, and embracing the unknown. Cymbals clang, a guitar strums, and a rolling beat plays as Hilmarsdóttir sings, "I know I'll wither, so pull away the bark/Because nothing grows when it is dark/In spite of all my fears, I see it all so clear."
During the bridge in "Crystals," against a singular, repeating guitar strum that's almost ambient in sound, Hilmarsdóttir croons, "But I'm okay in see-through skin/I forgive what is within." Hilmarsdóttir's smoky voice is captivating and uplifting with its combination of softness and strength.
Similarly, "Black Water" isn't upbeat in a happy sense, but it has a solid beat that will get heads bopping. The track explores the acceptance of getting lost in gloomier feelings. During the verses of the song, a steady beat and piano keep pace with Þórhallsson as he sings, "Strange silence surrounding me/Grows closer, feels colder/But I'm ready to suffer the sea/Blackwater, take over." As the chorus comes in, more instrumentals are added to the song. Drums become louder, a tambourine rings out, and the electric guitar creates an atmospheric backdrop for it all. Backup singers and horns are added, heightening the sound. It all culminates in a near-complete drop off of music as Hilmarsdóttir sings "Swallowed by a vicious, vengeful sea/Darker days are reigning over me/In the deepest depths I lost myself/I see myself through someone else."
Somber tones are explored elsewhere. An alarmingly droning guitar in "Thousand Eyes" adds drama to the album. "Organs" is stripped bare, featuring an acoustic guitar and piano alongside Hilmarsdóttir's emotional vocals. With references to storms, ghosts, and shadows, darkness is everywhere—but it's not all bleak. There's still some hope in the album: in the freedom of being open, in the comfort of acceptance, and the building up of instrumentals that Of Monsters and Men does so well.
Of Monsters and Men – Beneath the Skin tracklist:
"Crystals"
"Human"
"Hunger"
"Wolves Without Teeth"
"Empire"
"Slow Life"
"Organs"
"Black Water"
"Thousand Eyes"
"I Of the Storm"
"We Sink"