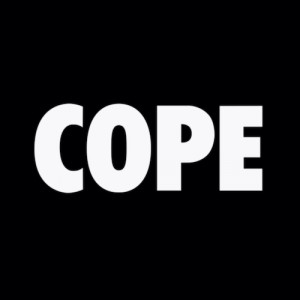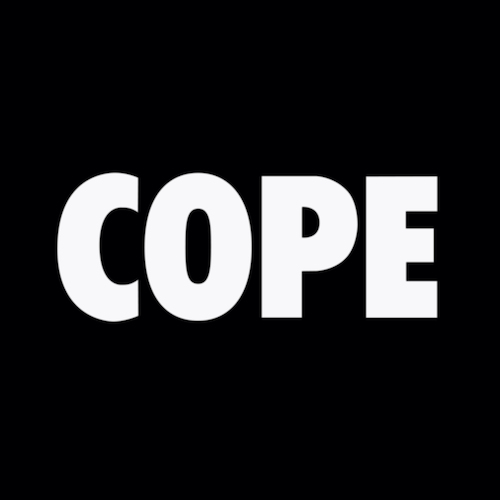 Release Date: April 1, 2014





Manchester Orchestra has been at the top of its game since day one.
Consistently powerful and bold, while still showing the occasional soft side, the veteran five-piece has picked up a cult following thanks to its relentless energy and inventive songwriting.
For its fourth studio album, the band set out with one goal in mind: to release "something that's just brutal and pounding you over the head every track," according to lead singer/guitarist Andy Hull.
They bashed the nail on the fucking head, that's for sure.
Cope is the incessant brainchild of Hull and Co. that blazes through its feverish tracklist in under 40 minutes, never easing up or undermining expectations.
The beast of an album starts with the first single, "Top Notch." From the beefy opening chords to the Daisy-era Brand New guitar squeals, the song brings the intensity to an all-time high as soon as it kicks off. Hull's signature, shrill warble is backed by robust instrumentals as he fluctuates between his clean wails and gritty roars. Musically, the song is relatively simple, but packs an emphatic punch.
Cope continues on this path of mass destruction while still maintaining the light, airy feel that creeps into a lot of Manchester Orchestra's songs, namely due to the catchy melodies and singable hooks characteristic of the band.
"Girl Harbor" epitomizes the perfect relationship between the turbulent and feathery aspects that are toyed with throughout the record. The light-hearted verses clash with the monumentally tenacious chorus, while Hull's brisk vocals are countered by overdriven guitars and assertive drums.
"Every Stone" and "Choose You" go much the same, both walking the line between heavy and vivacious in a way that only Manchester Orchestra has been able to perfect.
This juxtaposition, plus its ability to fully commit to either style, is Manchester Orchestra's unique charm. The seasoned group has had time to build upon the past, to refine and discover its perfect sound, and seemingly, this is it.
The heady music is invigorating and addictive, both emotionally and mentally.
Lead guitarist Robert McDowell, keyboardist Chris Freeman, newly acquired bassist Andy Price, and drummer Tim Very back up Hull with exponential skill as the band continues to release near-perfect record after near-perfect record.
One of Hull's most passionate performances on Cope is in "The Ocean,"  which is also highlighted by potent and compelling instrumentals. The epic chorus hits harder than most with an unmatched catchiness as he cries out, "I give it to the ocean," altogether creating one of the stand-out tracks on LP No. 4.
The band only regresses to a calmer state in "Indentions," which likens itself more to the band's first album, I'm Like A Virgin Losing A Child, than this set of heavy-hitters. Despite the upbeat feel, the lyrics are forlorn and emotional, especially as Hull sings, "I won't leave indentions of me/I won't leave intentionally," as the song surprisingly explodes into cacophonous thunder. Toward the end, it bulks up with unimaginable layers of distortion and vocal harmonies, then goes into a brief guitar solo before it fizzles out.
The album ends fittingly on the title track, which is a slow, gargantuan song overflowing with gritty guitars and O' Brother-esque ferocity. This is typical of Manchester Orchestra, a band that cares a lot about the flow of an album and always ends on an epic high note. Hull's passion is evident when he bites hard on the last lines of the pre-bridge: "And I hope if there is one thing I let go/It is the way that we cope." Closing on a feedback-heavy guitar squeal, Cope ends in a thunderous roar that solidifies its place as one of the best albums of the year so far.
Manchester Orchestra is and always has been one of the best bands in the alternative rock scene. Donning a more aggressive attitude than usual, the group set out to fill a hole no one realized existed in the rock scene until after Cope had already filled it to the brim.
Manchester Orchestra – Cope tracklist:
"Top Notch"
"Choose You"
"Girl Harbor"
"The Mansion"
"The Ocean"
"Every Stone"
"All That I Really Wanted"
"Trees"
"Indentions"
"See It Again"
"Cope"