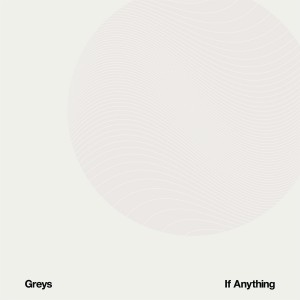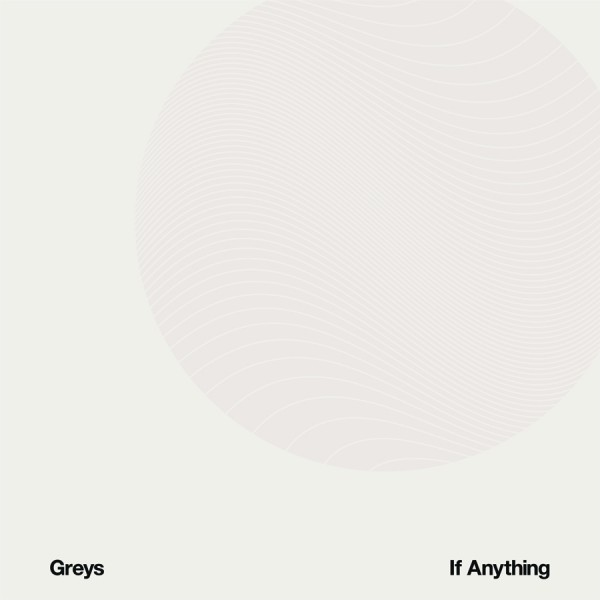 Release Date: June 17, 2014





If Anything is dissonant, noisy, and possesses the subtlety of a wrecking ball. The full-length debut from Toronto's Greys is a grunge punk record if there ever was one.
Lead singer and guitarist Shehzaad Jiwani, drummer Braeden Craig, bassist Colin Gillespie, and guitarist Cam Graham follow their EPs Easy Listening  and Drift with a much more digestible record. If Anything, released by Carpark Records, is an 11-track odyssey through every off-kilter chord, every class of noise, and every possible volume— if every possible volume is LOUD.
Greys aren't doing anything unique with their instrumentation (guitars, drums, bass), but they find a sweet spot with their genre-straddling compositions. The young foursome owes a lot to the likes of Toronto's Broken Social Scene and has borrowed angst from the heaviest of '90s Seattle grunge. Nirvana's influence is especially evident in "Flip Yr Lid," though Greys gets a bit grittier. Jiwani sings, "And if you like me I'd love to kick your mind/I want you to believe I'm doing fine/I'm okay/I'm okay," through a mean guitar hook and crashing drums. Later on, he throws in, "My words are such a waste." The phrase is said with conviction as opposed to capitulation.
If one side of Greys' pendulum is '90s grunge, the other is no-holds-barred punk.
If Anything has a lot to do with both inward and outward frustration. In the record's center track, "Chick Singer," the foursome is ahead of the curve and isn't without a sense of humor as it confronts the often gendered world of punk. Despite the notion that punk is a progressive genre, it's no less plagued by sexism than the rest of the world. The tongue-in-cheek track sets up and tears down nearly every misogynist trope in the scene. Jiwani, playing a male archetype, shouts, "Yeah it's cool that you have a chick singer/Nothing hotter than a girl on bass/Put down that heavy guitar now/We all wanna see a pretty face," to turn around and admit, "Can't get around/You being around/and doing all the same things."
The message is helped by the fact that the track is a punchy headbanger that doesn't waver in intensity.
Its two-chord guitar and bass rhythm is a simple, steady hook that lets the lyrics play frontman. Jiwani continues, "Yeah it's cool that you have a chick singer/Break a nail don't break the strings/Can you believe she won't give me her number?/Yeah you know it's the way they all swing." "Chick Singer" concludes with, "She's good for a girl!/Good for a girl!/Good for a girl in her own little world!/Fuck you!" This track is a long time coming, and it's refreshing that it's coming from a man this time. While most of the songs on If Anything deserve as much attention, "Chick Singer," in all its subversive glory, is undoubtedly the record's most important track.
In the album closer "Lull," Jiwani asks, "Was I really here/Was it all a lie?" It's a funny question to come at the end of a record with such confidence. Greys has created a cohesive record while embracing a wide variety of noisy, fuzzy, thrashing punk rock elements. They don't just build walls of sound, they also bend hooks, and while they really have only one volume, at no point is it irksome or trite. If Greys' If Anything is any indication of what Toronto's punk scene puts out, then it might be time to give a shit about Canada.
Greys – If Anything tracklist:
"Guy Picciotto"
"Use Your Delusion"
"Flip Yr Lid"
"Adderall"
"Pretty Grim"
"Chick Singer"
"Girl In Landscape"
"Brain Dead"
"Cold Soak"
"Brief Lives"
"Lull"