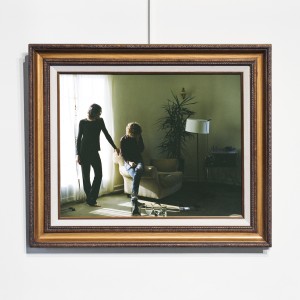 Release Date: October 14, 2014





Foxygen, the California duo that captivated listeners with its debut album, We Are the 21st Century Ambassadors of Peace and Magic, has written a 24-track monster of an album, …And Star Power, with the inclusion of its alter-ego band proudly tucked in the middle. Individually, the album's songs are engaging and well-produced, but the tone of …And Star Power is sporadic and lacks buoyancy, creating a cluttered and overwhelming listening experience.
There's no denying Foxygen's musical capabilities after listening to the 84-minute album brimming with talent. The vocals are clear and powerful, and the array of instrumentation (brass horns, strings, organs, guitar, bass, drums, etc.,) is balanced and enhances insightfully written lyrics. From a technical standpoint, this is an album of solid songs. What's concerning is the how the album jumps from one sound to another without any clear reason. Foxygen provides an eclectic mix of sounds; the album presents music reminiscent of '70s funk, psychedelic folk, and '90s garage punk bands. However, it's as if the duo created all these songs with no clear outcome in mind before mushing them together in one album.
The band released four songs on the album ("Star Power I: Overture," "Star Power II: Star Power Nite," "Star Power III: What Are We Good For," and "Star Power IV: Ooh Ooh,") under its fictional alter-ego band name, Star Power. When Star Power takes over, the soft '70s rock vibe quickly shifts to a jolty, jarring mess. The more Star Power "performs," the more the songs deteriorate, each one sounding more scattered and unhinged than the last. "Star Power II: Star Power Nite" consists entirely of static, jumbled classic rock sounds layered over clashing guitar riffs—a stark contrast from the album's previous tracks with cheerful acoustic guitar and selected synthesizers. Though Foxygen incorporates a song or two further into the album that sounds just as chaotic as Star Power, the drastic juxtaposition of the two musical entities indicates which "band" is playing.
The introduction of Star Power would have been a great opportunity for Foxygen to switch to another style or tone of music, had Foxygen stuck with two different sounds, that is.
"Wally's Farm," one of the songs following Star Power's take over, is the type of music you'd expect to hear in an under-appreciated Mexican restaurant. In all honesty, "Wally's Farm" is actually kind of confusing. The track starts with funky notes from a keyboard and electric guitar ringing out, but those sounds are quickly traded in for poorly tuned brass instruments and an acoustic guitar's prominent plucking. The song then switches back to the original vibe—think old school alien invasion but more aesthetically pleasing to the ears, before ending the song with the two varieties layered over some hastily sung lyrics.
Sound aside, Foxygen knows how to write a song and put some meaning behind it. "You & I," one of the many songs that sound eerily similar to a younger Paul McCartney, is a heartfelt, mini exploration of a former lover. Sam France, the vocalist known for his behavior during Foxygen's live performances (he broke his leg during a July 2013 concert after falling off the stage), sings, "I saw you in town and I thought you were gone/But now I'm on a train/You and I will always be here/… listen I don't even wanna know who you hanging around with/You and I will always be here in love/Why does no one help me/Why doesn't anybody care/Why doesn't anybody love me."
While it's commendable that Foxygen was able to create a 24-track album teeming with an array of sounds, the lack of cohesion throughout …And Star Power creates a muddled and hard to follow album.
Foxygen is talented, so it's a shame the band produced an album that just couldn't decide how it wanted to sound. Picking a style (or two) and sticking with it wouldn't make the duo any less of artists. Scaling back and narrowing in on sounds is what's missing to show the control Foxygen has as a band.
Foxygen – …And Star Power tracklist:
"Star Power Airlines"
"How Can You Really"
"Coulda Been My Love"
"Cosmic Vibrations"
"You & I"
"Star Power I: Overture"
"Star Power II: Star Power Nite"
"Star Power III: What Are We Good For"
"Star Power IV: Ooh Ooh"
"I Don't Have Anything/The Gate"
"Mattress Warehouse"
"666"
"Flowers"
"Wally's Farm"
"Cannibal Holocaust"
"Hot Summer"
"Cold Winter/Freedom"
"Can't Contextualize My Mind"
"Brooklyn Police Station"
"The Game"
"Freedom II"
"Talk"
"Everybody Needs Love"
"Hang"