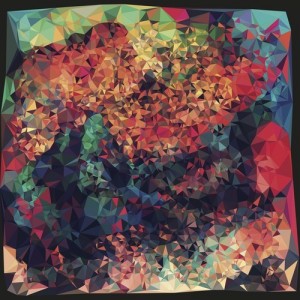 Release Date: February 18, 2014





A lot of pressure can come from being signed to a major label halfway through your senior year of high school, and that pressure is telling of Daniel Hunter's early years as a Myspace darling with an Island Records imprint.
That brought Hunter's brainchild, PlayRadioPlay! through the ether to much success within the  mid-2000 pop-punk and power-pop scenes. As these genres peaked and declined, Hunter's musical visions changed in tandem with his departure from major label. To mirror this shift, he has been performing under the moniker Analog Rebellion for some years now.
The latest release from the North Texas native is telling of Hunter's maturity as a songwriter and as a musician, as Ill'e Grande reaches for the heights of the self labeled "stadium lo-fi" medium as well as introducing diverse flows of tone and emotion.
There are moments of musical clarity here that demonstrate Hunter's maturity since his early releases.
The album begins with the distortion-heavy, grinding title track. Hunter's androgynous voice cuts through with the wail of far too much reverb (stadium lo-fi, alright), but confidently cuts through the thickness of the track.
"Goblin King" drives through as well, with prog sensibility inlaid in Bono-ian echoes, in continuing the album's almost frenetic pace and grand size. The album's middle and late sections aren't as noteworthy, probably due to the lack of genre and tone shifts as compared to the front section. The level of musical consistency and a good ear for rhythmic blueprinting is strong, though, as no song is a total disappointment.
In the wake of Hunter's abounded musicality, one cannot help but notice his tired use of motifs from the pop-punk age. "The Genre is Self-Aware," while sonically impressive, is a lyric-less track that feels subjugated by a title that tries too hard.
These surface-level philosophical quandaries may have sounded cool on a PlayRadioPlay! album in 2005, but not today.
Hunter and his collaborators do well in appropriating different styles of alternative music without diluting too much of their own watermark, thus keeping true to a whole and consistent theme for Ill'e Grande—from the infectious groove of early New York millennium art-punk grinder "Hot Shit" to the jazzy flow of the wonderful closer "Sing with me Kelly."
Many who attempt this end up sounding campy, seeming to try too hard to be something they can't pull off. Analog Rebellion's understanding of the difference and Hunter's ability to treat that line is what makes an album like Ill'e Grande not only worthwhile, but actually noteworthy.
This should not go unnoticed, as Hunter's musical evolution has allowed him to adapt to an ever-changing pop landscape. This isn't to say that Hunter's music has never been unimpressive, but he's one of the few artists from his genre to be able grow with the musical trends of the 21st century, and do so without a complete 180 (looking at you, Sonny Moore).
The album may have some tried themes and motifs throughout, but they stand in homage to Hunter's past more than eye roll-inducing triggers. Ill'e Grande is impressively mature and surprisingly enjoyable.
Analog Rebellion – Ill'e Grande tracklist:
"Ill'e Grande"
"Out of Your Mind"
"Goblin King"
"ATM"
"Hot Shit"
"Now I am a Cobra"
"The Genre is Self-Aware"
"Group of Theives"
"Draw that Armadillo"
"We're Not Talking to Anymore Lawyers"
"I am a Ghost"
"Sing with me Kelly"