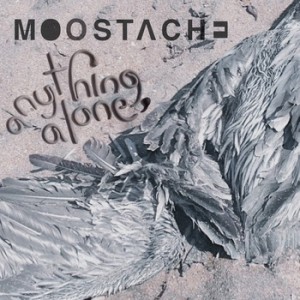 A little over a year ago, Huntington Beach, Calif.'s brothers Patrick Wardell (vocals and guitar), Brian Wardell (drums), Sean Wardell (bass), and friend Ryan Radciff (guitar) released Anything Alone for free. It's a wonderful, feel-good, indie rock album that has consistently catchy songs and an honesty that listeners will appreciate. Now, the band is just about ready to extend its catalog – that is, as soon as the guys finish this semester.
Moostache's recent sound varies from upbeat summer rock jams to laid back, introspective songs over piano or acoustic guitar. The result is a debut album to be proud of.
It's no surprise how well each member's style seems to fit with the music, given the history among the band members.
"Our dad taught us the basics of a lot of instruments around elementary school and we started from there." Patrick says, "Me and [Brian] have been playing together since middle school as Moostache and probably half way through high school we started playing with [Sean] and became a real band."
With Radcliff in the mix, Moostache is finally picking up.
"We kept the name despite any limitations it might have had. I liked it when I was younger- you put your finger over your face to give yourself a mustache. That's kind of what the band was to me- kind of like a semi-disguise, because you can say things you normally wouldn't say," Patrick says.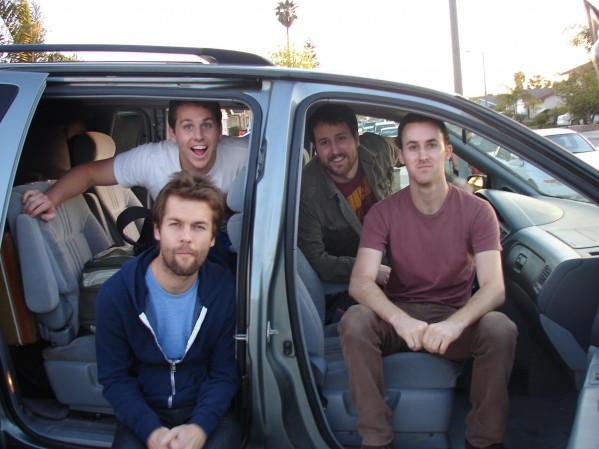 What is surprising is that the band has only released one album, but with some of the still in college, it's understandable.
"We were never ready to just drop everything and pursue it," Patrick says, "I used to feel like the new state of music hurts a lot of bands, but it also helps a lot of bands, like us, where we can go to school and do other things and still play music on the side."
However, the group is ready to begin recording some more head-bobbing tracks as soon as it gets some time.
"The process has been slow, because of school, but we have about five songs down with bass and drums, so we'll probably release an EP soon," Patrick says.
Moostache plans to have those released around February or March of 2014. If the band follows a similar path as Anything Alone, the next songs should be an addictive mix.
"I think it's going to be more straight forward- Not that it's minimalist- and more beat driven." Patrick says.
It should be an interesting and refreshing change of pace for the band considering that most of its songs are very melody heavy and full of quick, catchy guitar solos. But, that isn't to say that Moostache doesn't have a strong core beat carrying it. Brian Wardell's drums are consistently engaging with his bouncing style, so more emphasis  on Brian and Sean is a welcome.
A crowd at The Constellation Room, one of Moostache's favorite local venues in Orange County, got a taste of some new material recently and the video evidence is very reassuring. "What's Delivered," a new song that the band played there and which could end up on the EP, is a groovy and chill tune that lives up to the group's standards without being too similar to its previous work.
Unfortunately, for any fans on the eastern half of the country, Moostache hasn't had an opportunity to tour very far and probably won't for a while. The band may not have the large following it deserves, but it makes up for it with a serious (and seriously fun) sound and a passion for playing music that's been growing since childhood. Besides, they'll always have those degrees to keep them warm if all else fails.