The most popular music festivals—like Coachella and Lollapalooza—have turned into giant, drug-filled parties with an expensive cover charge, so it was refreshing to see that FYF Fest, held Aug. 22-23 in Los Angeles, seemed to actually be about the music. (Well, mostly about the music. Also, in large part, about lining up to take selfies next to every available FYF sign, inflatable poo emoji, and anything else that seemed Insta-worthy.)
LA-hipster vanity aside, FYF Fest boasted some of the top alternative acts in the game today, as well as some throwback musical giants.
Day 1: Saturday, August 22
Dinosaur Jr.
The first band I witnessed was '90s indie god Dinosaur Jr. While J Mascis remained mostly stationary and unemotional, never once cracking a smile, bassist Lou Barlow breathed some youth into the nearly 30-year-old band. There's beauty in seeing a group of 15-year-olds crowd surf to a band whose members are nearly 50—a reminder that music is ageless.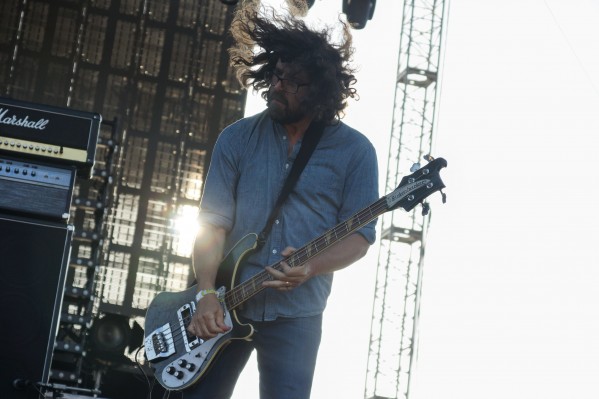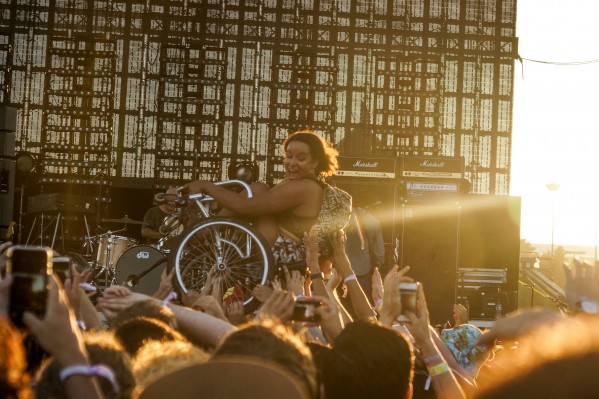 !!! (Chk Chk Chk)
!!! lead Nic Offer's flamboyant dance moves dominated the performance—it was hard to look away from his enthusiastic pelvic gyrations.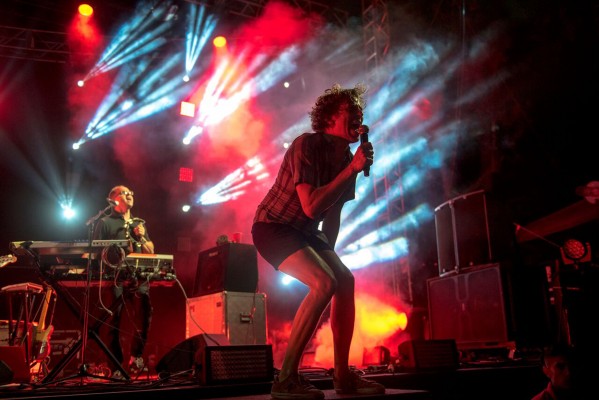 Bloc Party
Bloc Party vocalist Kele Okereke came out chewing bubble gum and introduced himself as Frank Ocean, while playing a set mostly led by the more dark and mellow side of the band's catalogue. That quickly changed after they ripped into "Banquet," infusing some much-needed life into the crowd. Unfortunately, their time slot ran over the performance of Kanye West, and there was a massive migration of people just as Bloc Party really started to gain traction.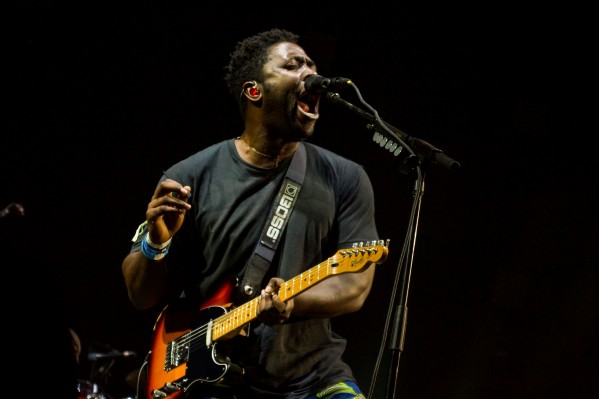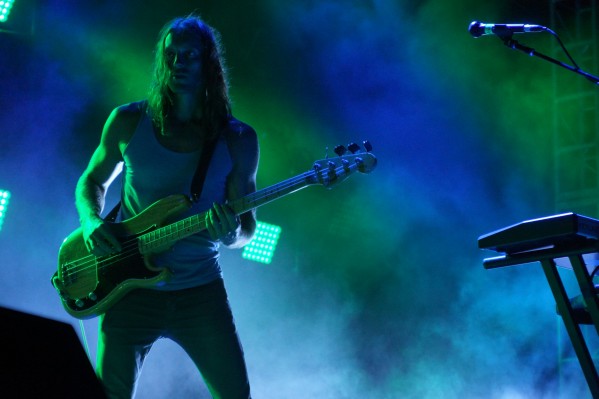 Kanye West
Personally not the biggest fan of the persona of Kanye West, I thought some kind of self-absorbed rant was imminent, but it turns out Kanye was on his best behavior for this performance. Dancing like a fighter entering the ring, he started his set with "Church in the Wild," followed by "Stronger," quickly reminding the audience who he is and why the world needs to listen. He ended his set by announcing he only had 10 minutes and was going to perform a song a minute. In those power-packed 10 minutes, he went through portions of "Jesus Walks," "All Falls Down," "Gold Digger," "Touch the Sky," and "The Good Life" before lying on the floor and closing his set with the closest thing he has to a lullaby: "Only One."