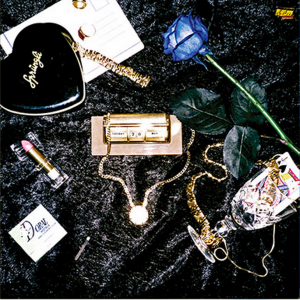 Release Date: March 10, 2015





Once upon a time Ben Cook was a child actor, and once upon a time he was a member of the band Fucked Up. Now, he's going by the name Young Guv for his new solo album Ripe 4 Luv. The album is a weird combination of power pop, garage rock, and retro guitar riffs. Ripe 4 Luv is the meeting point for the various styles that Cook/Guv has been a part of (Fucked Up, Yacht Club, No Warning, Marvelous Darlings). The album is a fresh rendition of Cook's previous work and influences from a few decades back, resulting in music that is purely his own.
With a retro foundation, Ripe 4 Luv is a nuanced with more complexity and an updated sound. Each song is vaguely reminiscent of a vintage artist; "Kelly, I'm Not A Creep" sounds like The Replacements, "Crawling Back To You" sounds like Cheap Trick, and "Crushing Sensation" sounds like Wham!. Cook managed to melt and revamp these sounds as his own style.
Simplicity carries the album's lyrics. The concepts for each track are obvious; many of them are about love, but Cook's annunciation is poor, leading to a lost effectiveness. The vocals are difficult to understand because of an effect put on Cook's voice, so at times it grows difficult to appreciate the album with entire stanzas of muddled lyrics.
Despite Cook's obvious influences, plenty of the album's tracks are not as clearly inspired by older music. "Aquarian" is an example of a more chill, nearly ambient track (reminiscent of Toro y Moi) that has a slow, borderline hip-hop groove. It also has out-there, psychedelic lyrics. The final track, "Wrong Crowd," is also slower, but much jazzier as Cook's vocals meander through the more than seven minute long track.
The (almost) title track "Ripe For Love" is a favorite because it is very catchy and poppy, but also satisfies '80s nostalgia. The way that the song flows is less formulaic than an '80s pop hit, including quirky synth sounds periodically at the end that disrupt the structure of the chords that run throughout the track.
Ripe 4 Luv isn't dated by its content, but is rather timeless because of its styling.
It's an interesting change of pace, too, from Cook's many other projects, especially considering he is known for being a member of the hard-edged Fucked Up. All in all, Ripe 4 Luv is a skillful project, and Young Guv had potential to become a classic band of its own.
 Young Guv – Ripe 4 Luv tracklist:
Crushing Sensation
Ripe For Love
Crawling Back To You
Aquarian
Kelly, I'm Not A Creep
Dear Drew
Living The Dream
Wrong Crowd